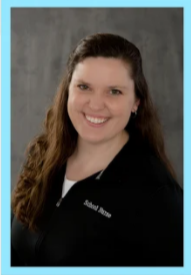 My name is Katie Paul, and I am a Registered Nurse (RN) with Fort HealthCare providing school health services to the students and staff of the School District of Cambridge. I work 30 hours Monday-Friday, sharing my time among all of the schools in the district. If you have any questions or concerns regarding your child's health, please feel free to contact me. cpaul@cambridge.k12.wi.us   Phone: (608) 423-3261 ext. 4104   District Fax: (608) 423-9869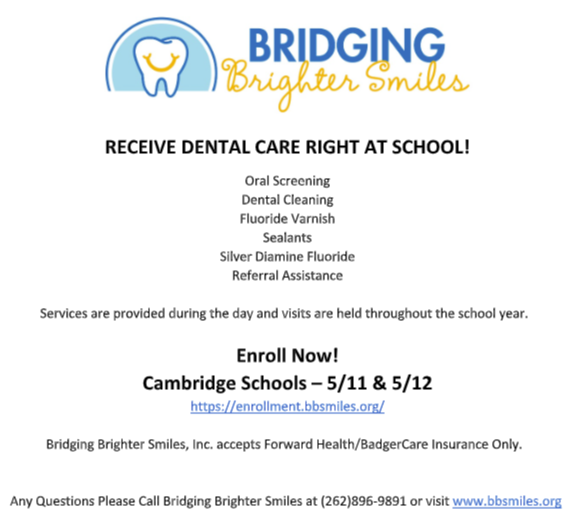 BRIDGING BRIGHTER SMILES ENROLLMENT PACKET
Bridging the gap in dental care by offering access to services, building wellness relationships within communities, and educating students to instill life-long healthy habits.
COVID19 - Best Practices Online Enrollment Form
MEET YOUR MEDICAL EMERGENCY RESPONSE TEAMS
This group of amazing staff are here to respond to a medical emergency and keep students and staff safe. They go above and beyond with training and volunteering for this role.
Thank you to the School District of Cambridge Medical Emergency Response Teams!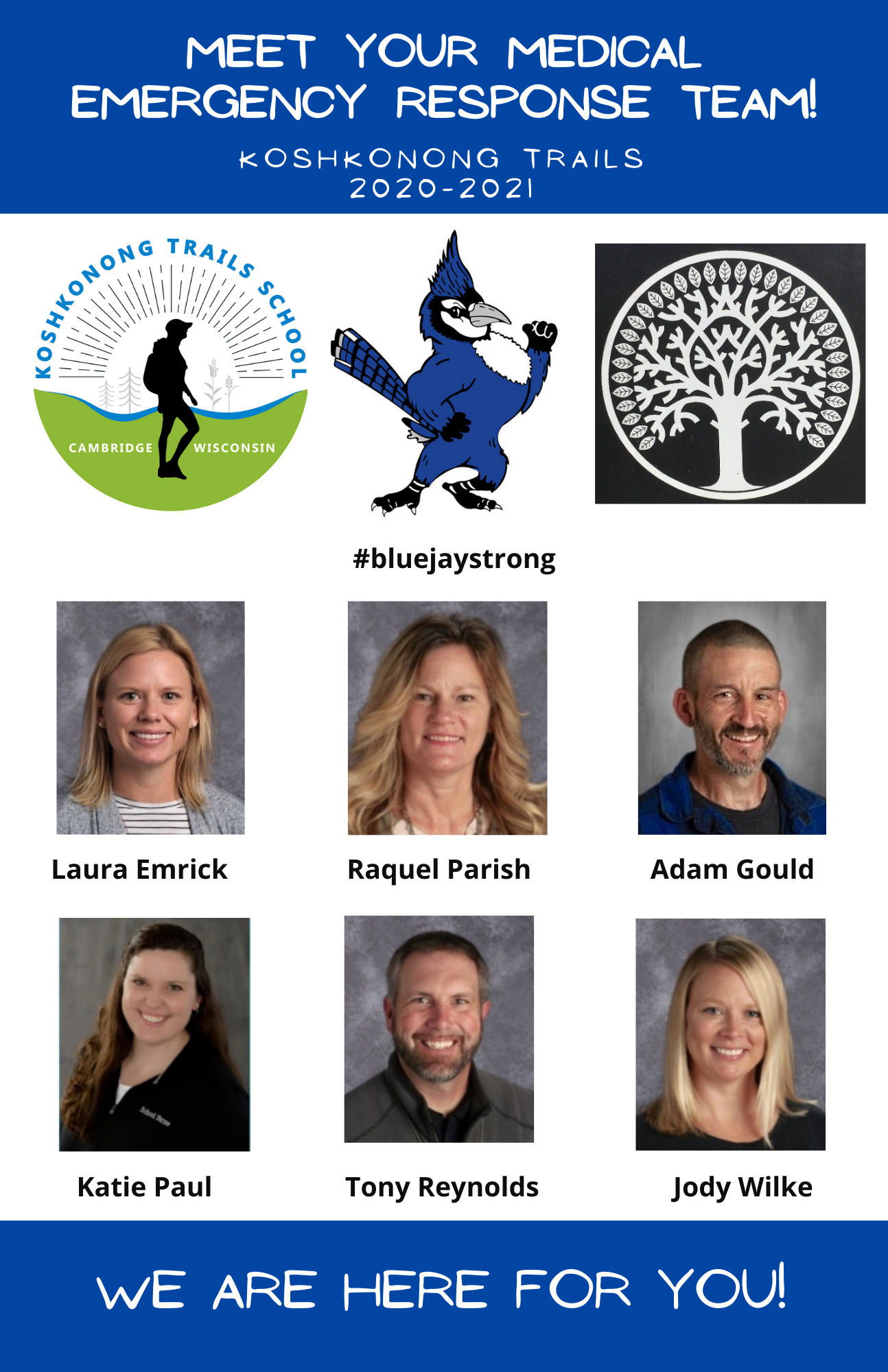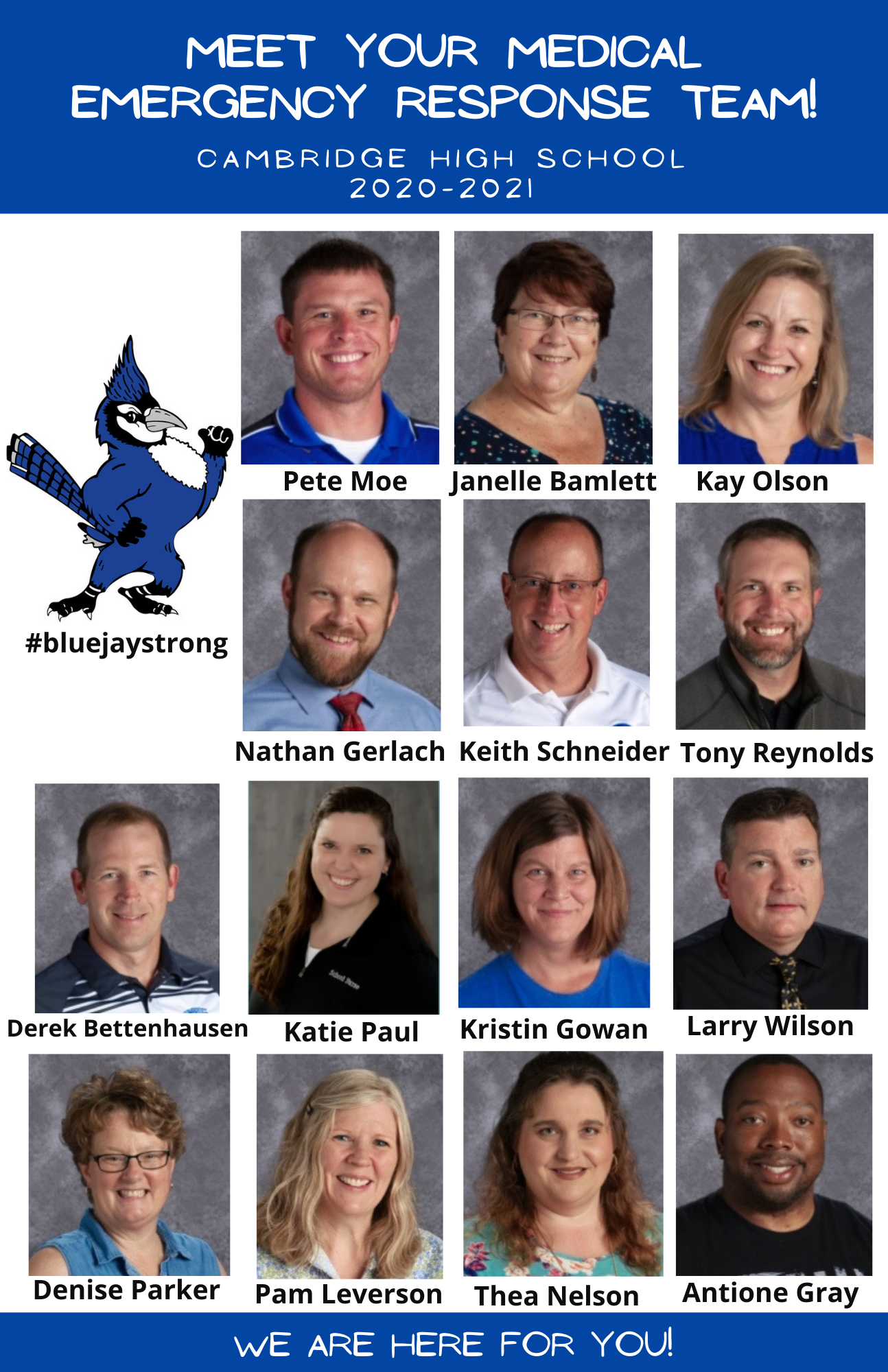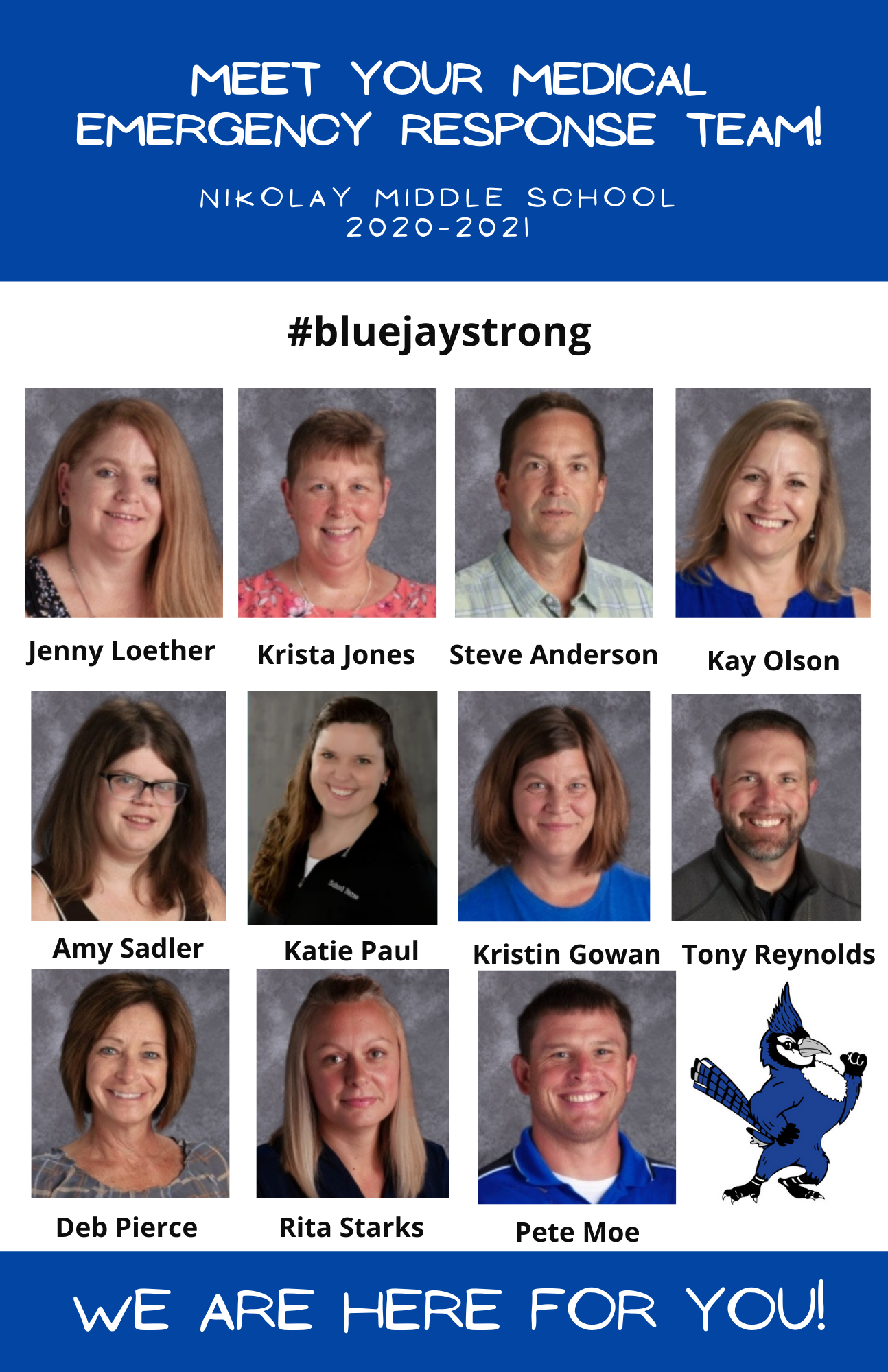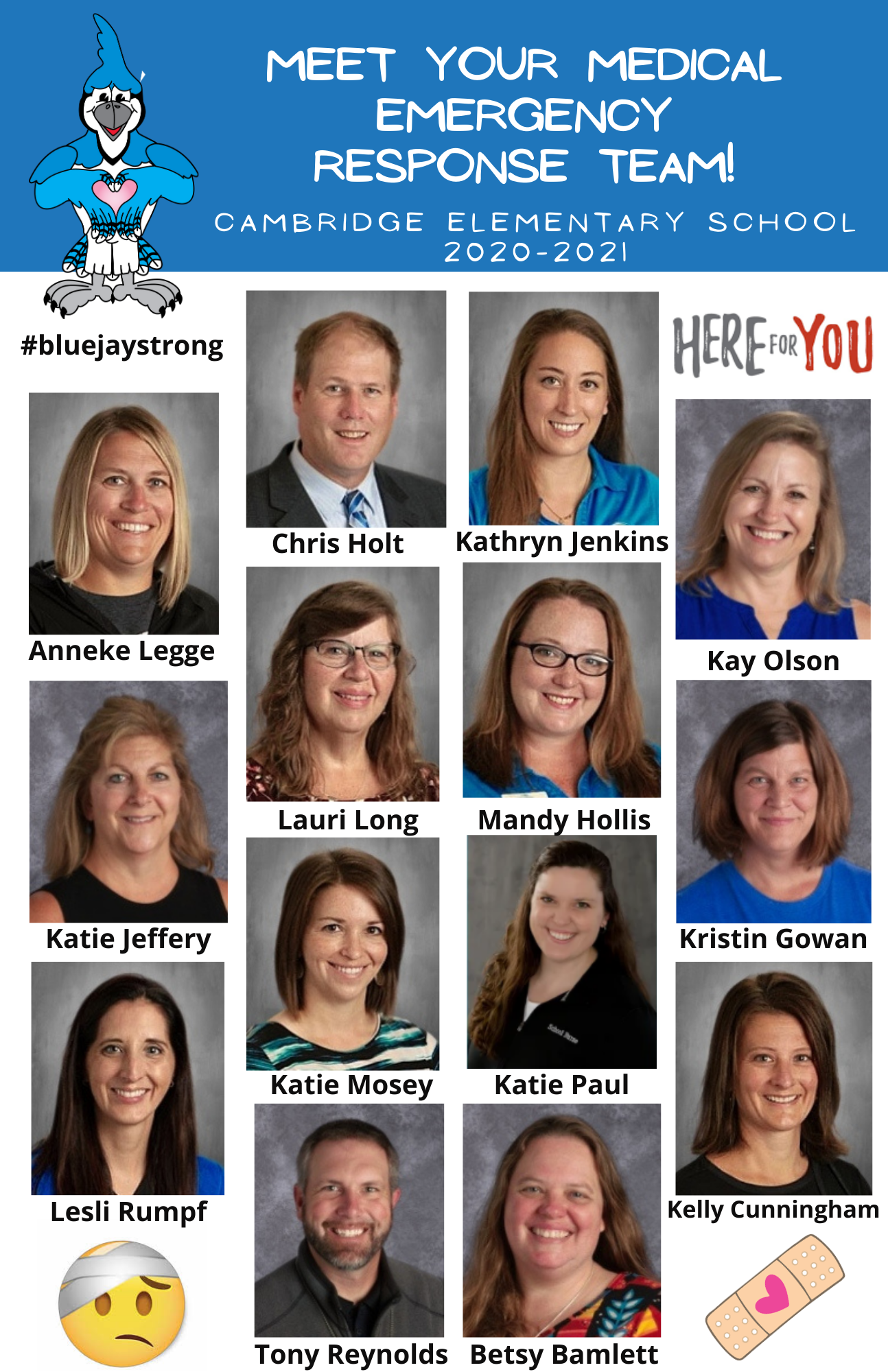 District Staff Training Information
Blood Borne Pathogens Video & Quiz Emergency Epinephrine Video, Quiz
Buccal Video, Quiz Inhaler (Rescue) Video, Quiz
Medication (Injection) Video, Quiz Intranasal Medication Video, Quiz
Insulin Video (Pen), Quiz, (Pen) Video (Syringe), Quiz (Syringe)
Glucagon Video (Injection), Quiz (Injection) Instructions (Nasal), Quiz (Nasal)
Employee Injury Information Informational Sheet