EDIT MAIN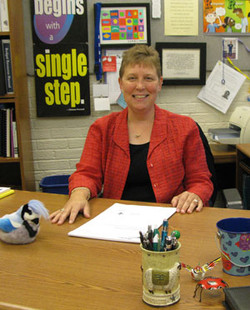 Welcome to Nikolay Middle School!
Whether you are returning or are a new student attending for the first time, I welcome you to our community of learners. I speak for our entire staff when I say we look forward to serving our students at Nikolay Middle School this year—and wish them an intellectually stimulating experience. We hope that the school year proves to be challenging, productive and enjoyable!
If you should ever have any questions, please feel free to contact us. We will be glad to direct your call to the appropriate person.
Mrs. Jones
Nikolay Middle School Principal
Go Blue Jays!!