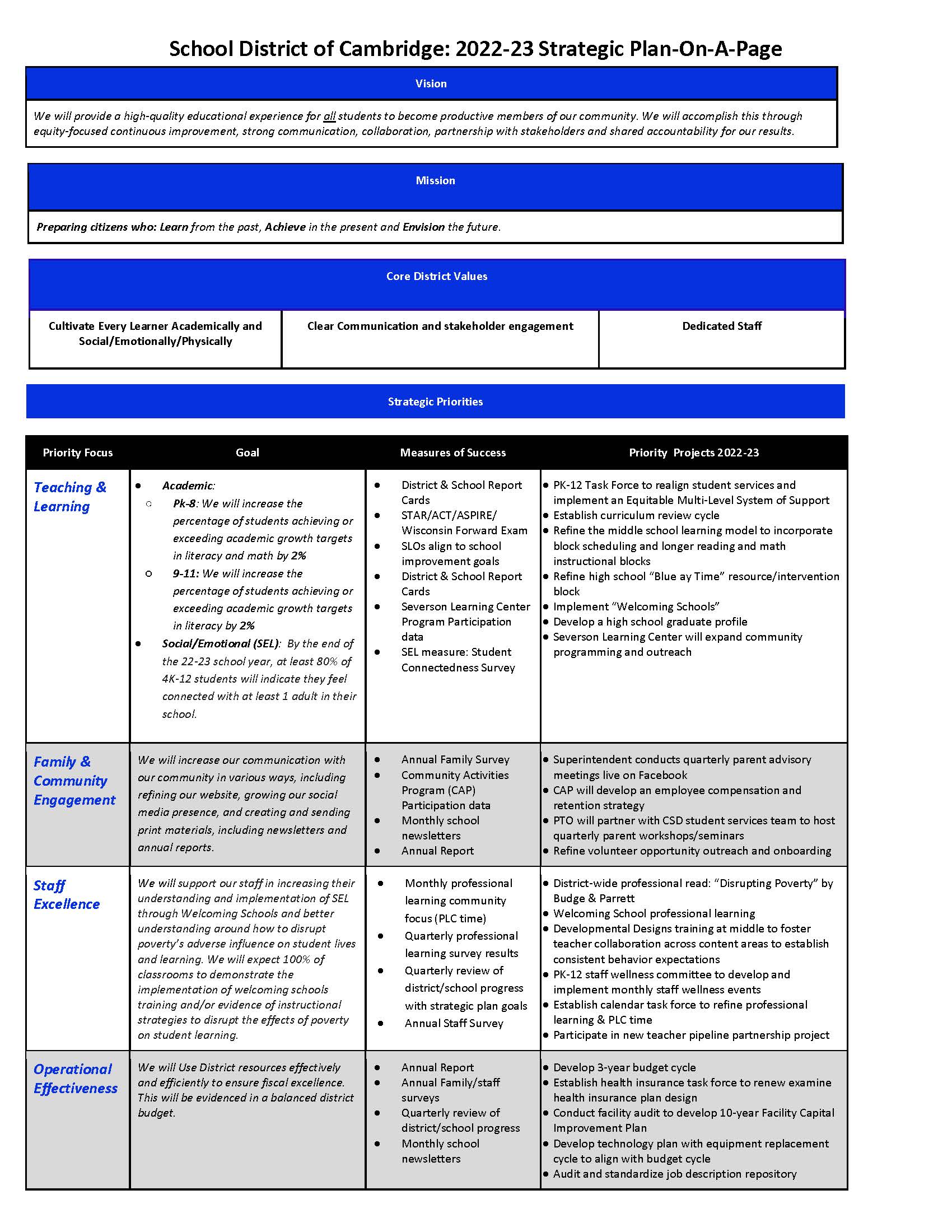 CSD - STRATEGIC PLANNING PROCESS 2022
The School District of Cambridge, Board of Education has begun the process of Stagetic Planning. The Board, along with important stakeholder groups will work through-out the next four-five months to delve into the process with an anticipated outcome of early summer, 2022. Initial implementation in anticipated for the 2022/2023 school year.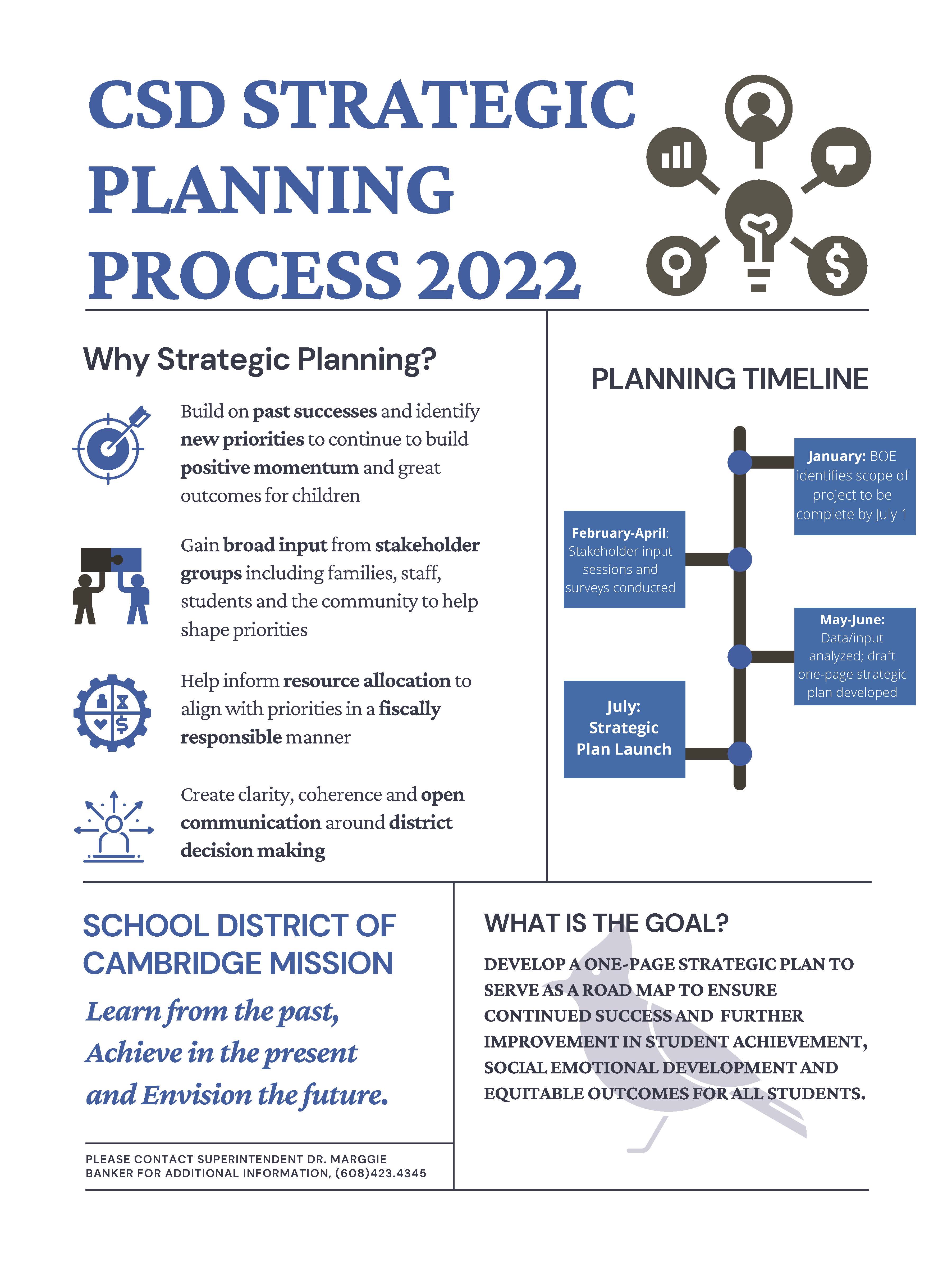 Mission Statement
The School District of Cambridge
prepares citizens who
learn from the past,
achieve in the present, and
envision the future.
Vision Statement
Connecting Learning to Life…
Preparing Our Students for a
World of Possibilities