2020 Summer School Update We want all families to know that The Cambridge School District is planning to have Summer School in July and August. This was decided in efforts to: to promote the health and safety of our students and staff, allow time for additional planning for our teachers, gain clarity from the health department, and allow for closure to the 2019-2020 school year. At this time it is unclear what the offerings will look like. They may be virtual, in-person, or a blend of the two. It is our sincere hope that families will participate in the 2020 Summer School program. Updates will be communicated as soon as they are available. Thank you for your understanding and support. Stay tuned!


Went through and cleaned out the phy ed locker rooms. Please let me know if any of the items belong to your child(ren)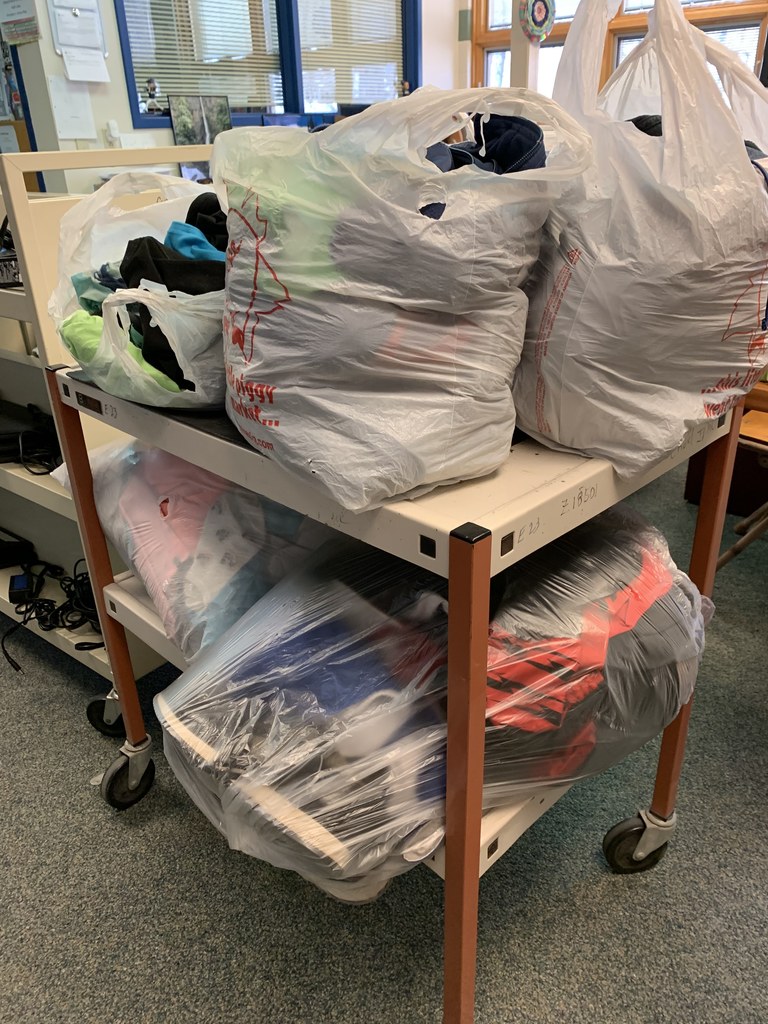 3/13 The Family Game Night has been cancelled.

Check out a STEM opportunity for 6th to 9th grade girls being offered at UW Whitewater.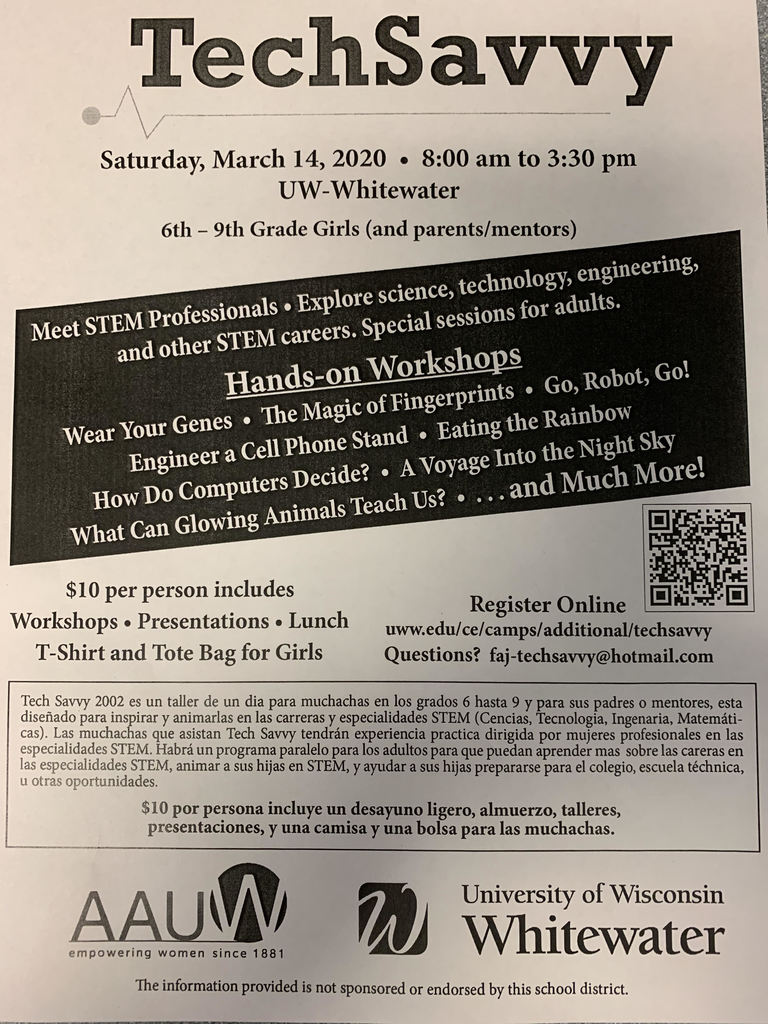 Nice relaxing day in 6th grade art. Working on Mandala drawings, while listening to music and enjoying a cup of hot cocoa.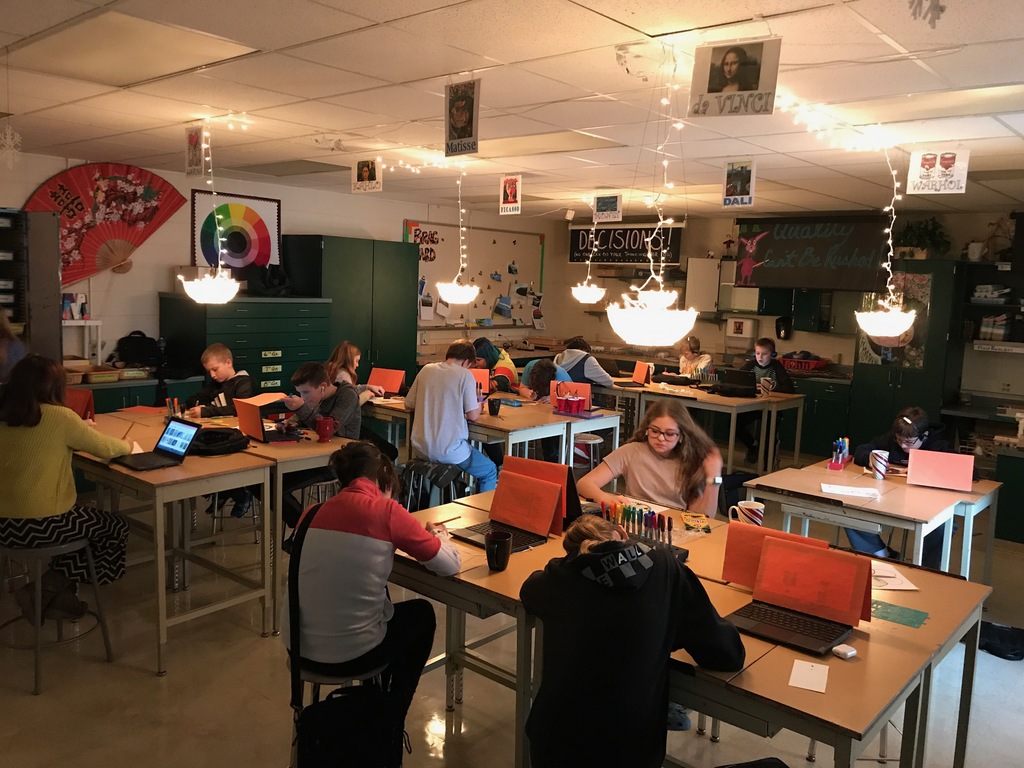 REMINDER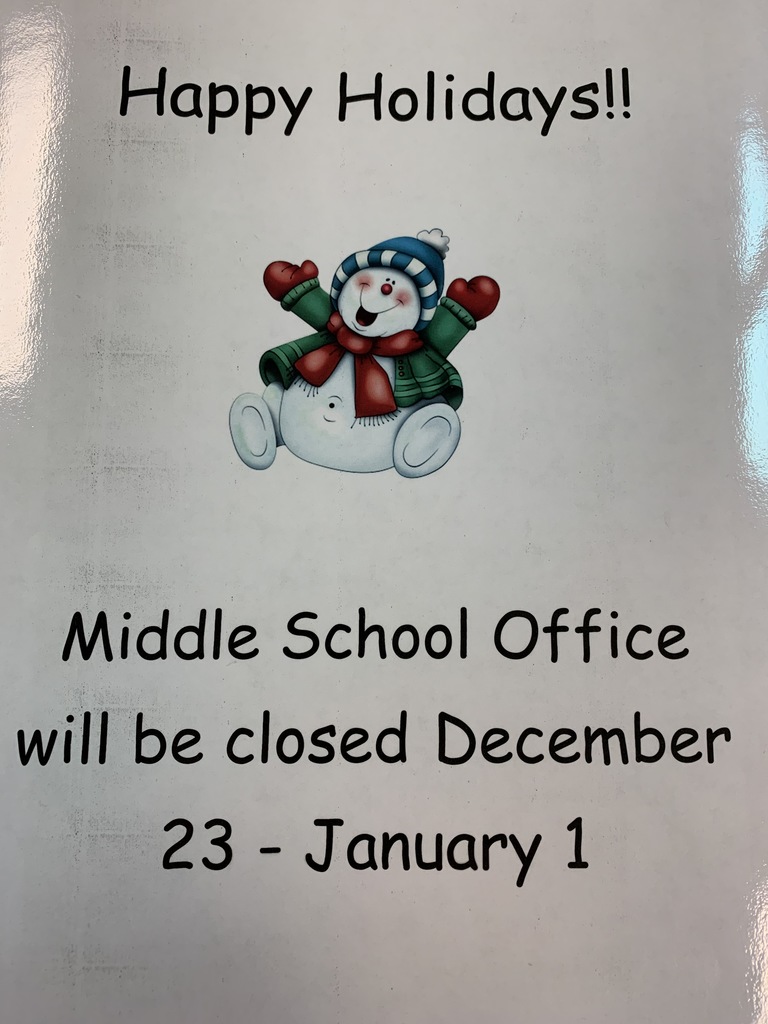 8th Grade Spanish afternoon class came a caroling! Treated to hot cocoa for a job well done!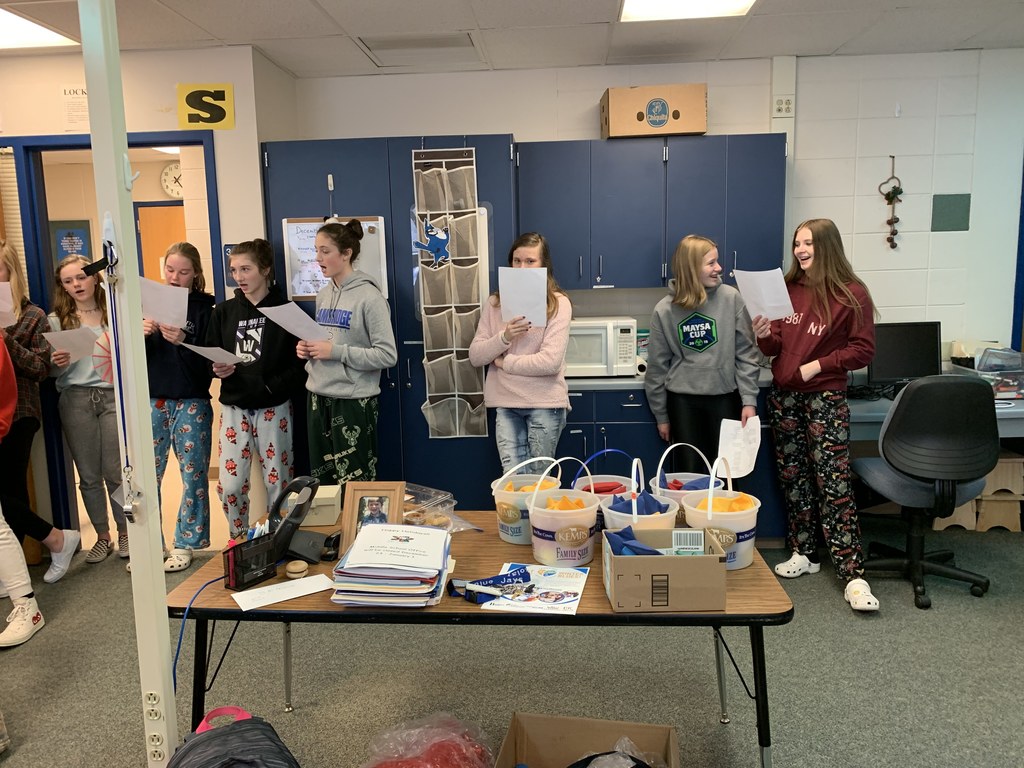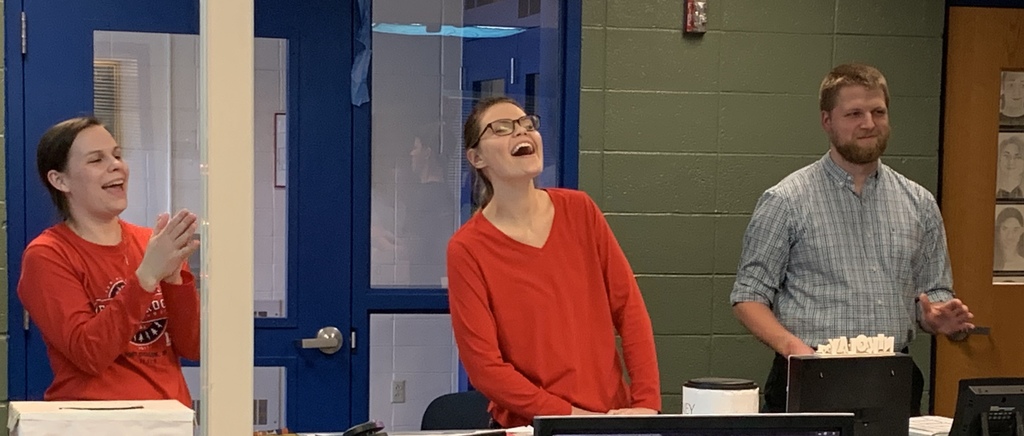 8th Grade Spanish morning class came a caroling! Treated to hot cocoa for a job well done!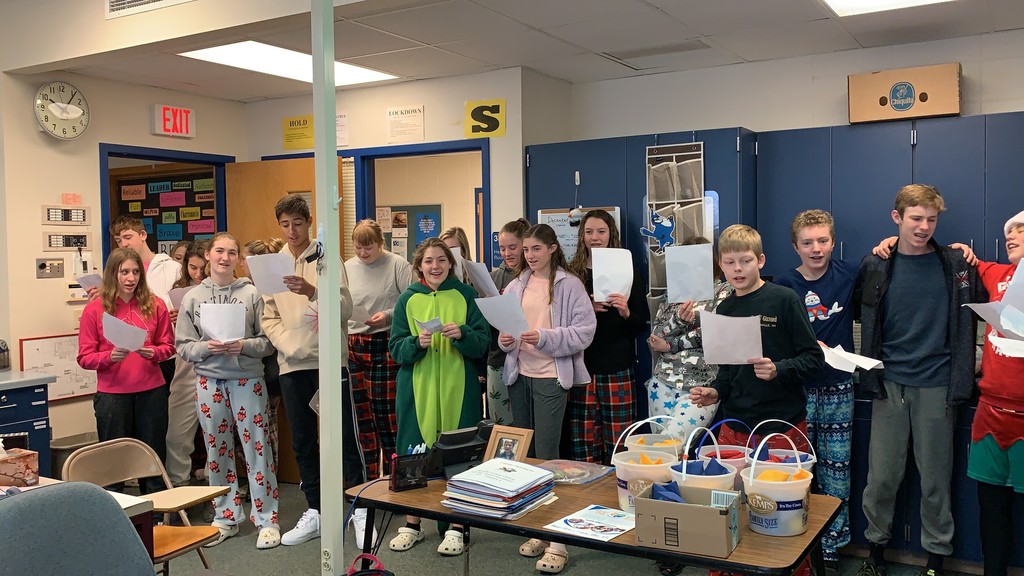 Ms. Daly and Ms. Siebers took a group of students to the Art of Writing field trip to the Milwaukee Museum. It was a day at the museum for student writers and artists to create a sketch or a personal narrative story. Student works will be published in the Conference Anthology in May. What a great experience!

"NMS 8th graders went on a tour of UW-Madison to learn about college life. They went on a guided tour of campus and got to eat lunch at the Union. This is part of our ACP (Academic and Career Planning) process in our district." "While on our tour of UW-Madison, NMS students pose outside of Bascom hall."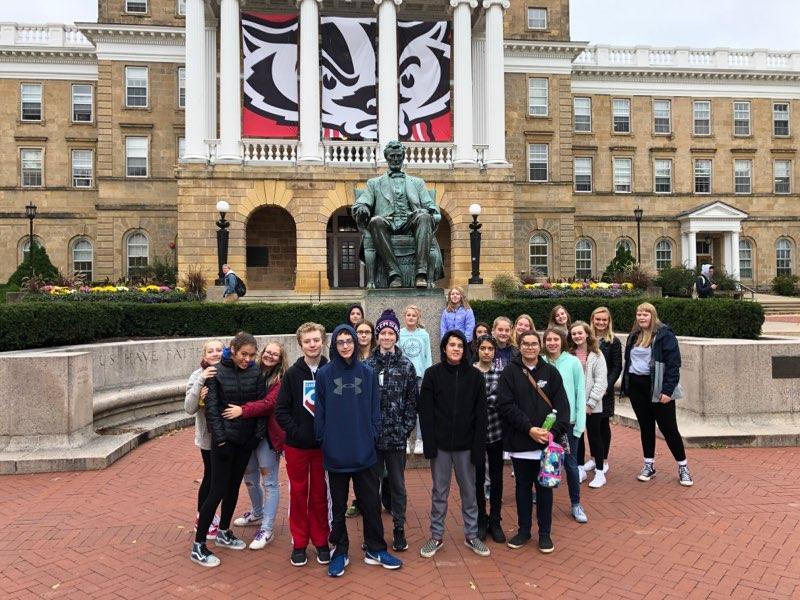 Mr. Dooley and David Martinez made an amazing lunch for the teachers! What a wonderful learning experience - from finding and creating the menu, to measuring ingredients, cooking/baking and serving!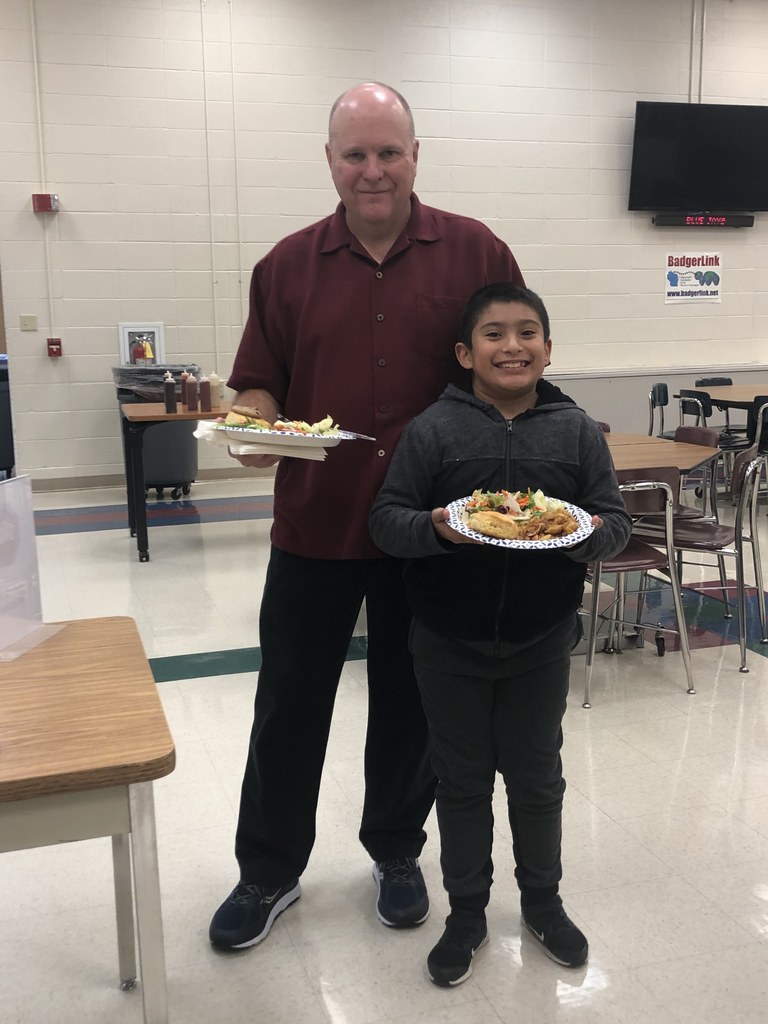 Last school year, several students participated in a "for fun" Language Arts book club with me during Targets Time. Evan, Ivy, Sarah, Megan, Rylee, and Coco - currently 7th grade students - read the book Lousiana's Way Home, by Kate DiCamillo. Together, these students read the book, held weekly discussions, & created a group project for the main character, Lousiana. This book was universally loved by our entire group! Fortunately during this year's Wisconsin Book Festival in Madison, the author of Lousiana's Way Home spoke at the Capitol Theater/Overture Center... and our group traveled to see her!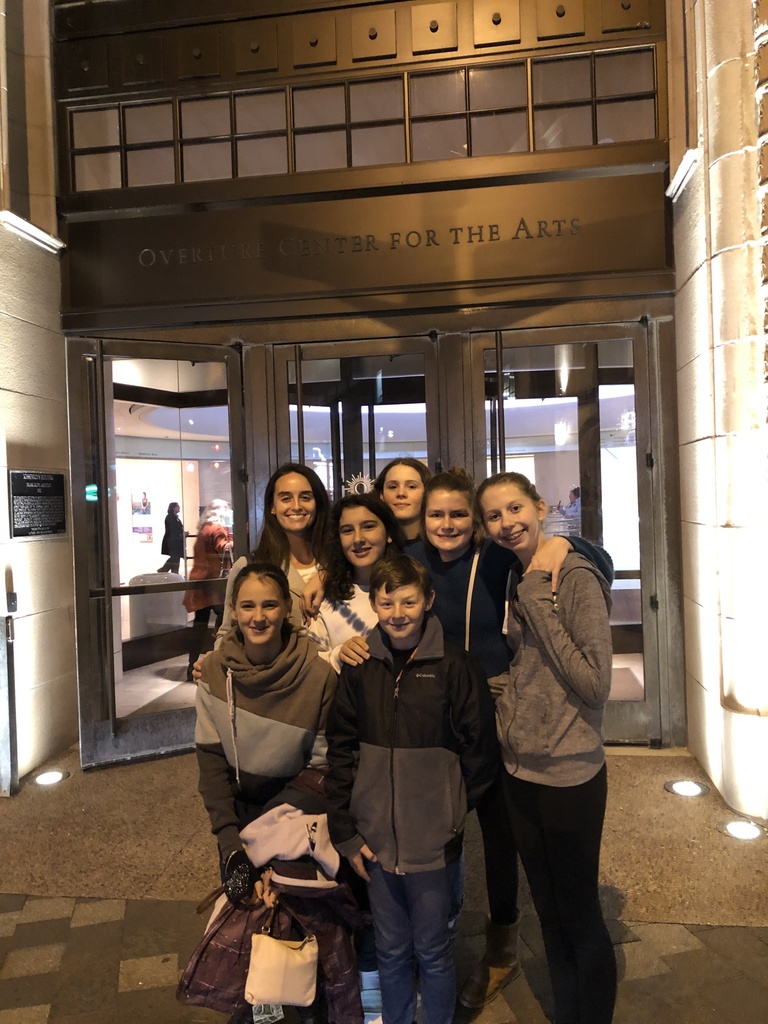 Grade 7 Math Collaboration - done today as a whole class versus small groups

SLT painted a beautiful mural on the side of a downtown business.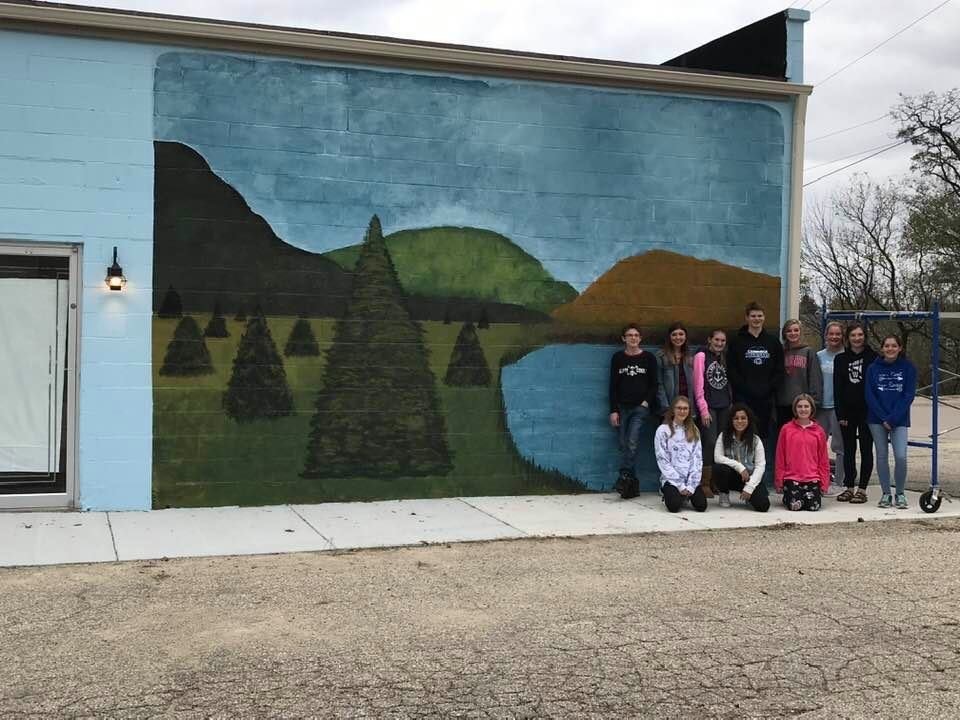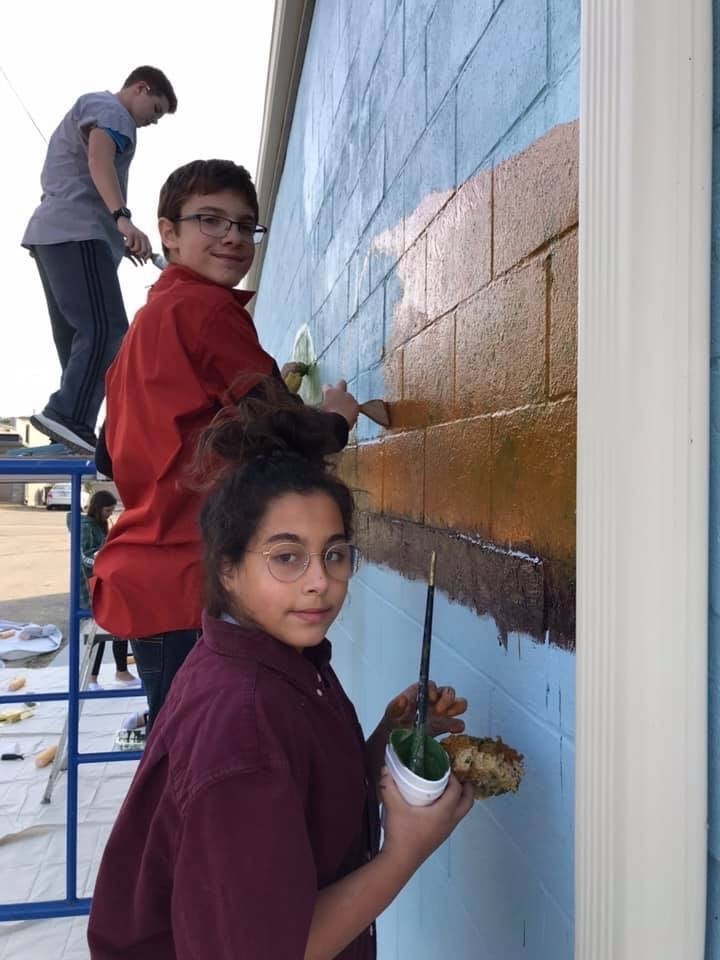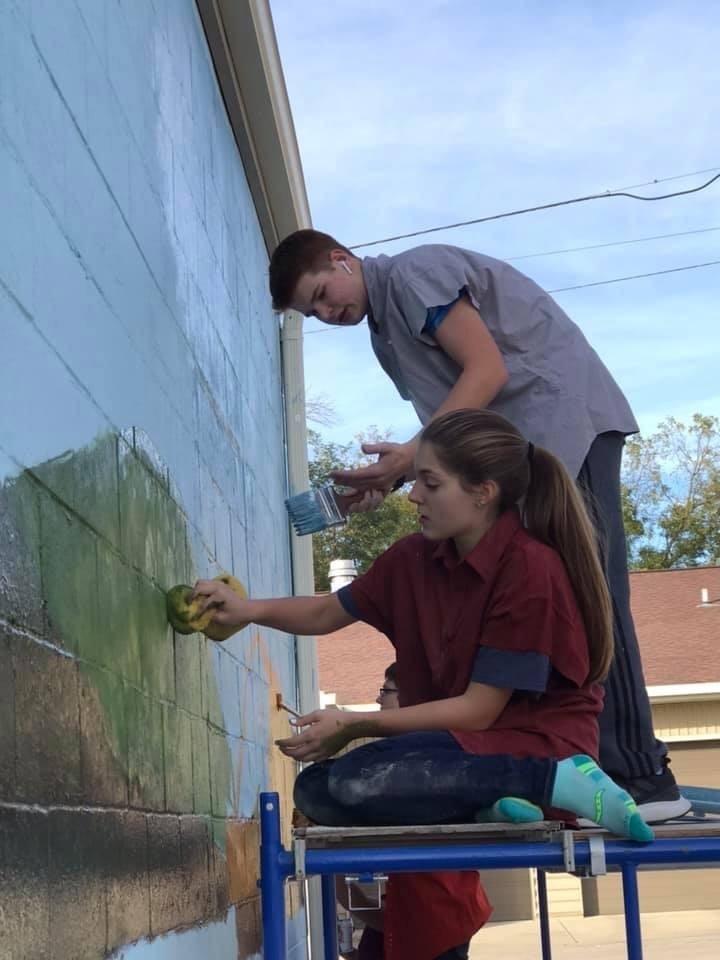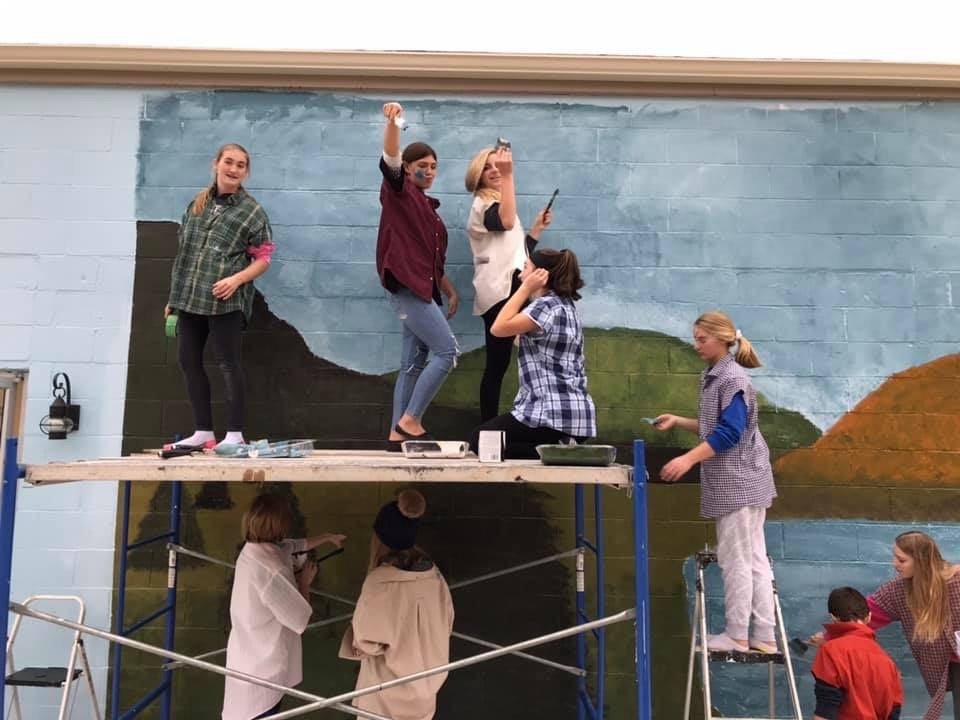 Elli Incha, Owen Bernhardt and Sam Incha proudly stand in front of one of the four shelving units they helped put together. These students volunteered their efforts and time after school to assemble storage units that were purchased by the Service Learning Team. Service Learning Team (SLT) is a group of students who agree to do various tasks that help not only our school and community.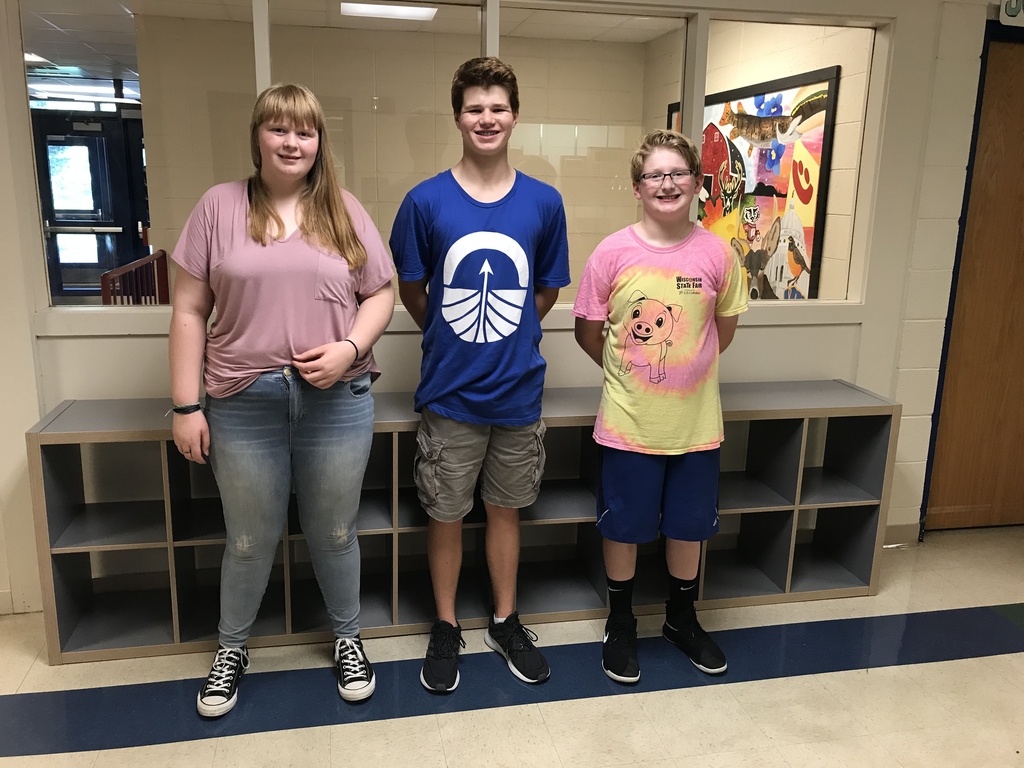 Service Learning Team (SLT) is a group of students who agree to do various tasks that help not only our school and community. Some Upcoming opportunities that students can partake in; *face painting at 5th Annual THROWING STRIKES FOR MARY at Ripley Lanes Bowling alley, Saturday Oct. 5th, 4-6:30 *paint a mural on a local business' exterior wall, week of October 14-17 from 3:15-5:00 *organize annual holiday food drive for our food pantry first weekend of December If students are interested in volunteer opportunities please see Mrs. Gliniecki.


A few more from the morning session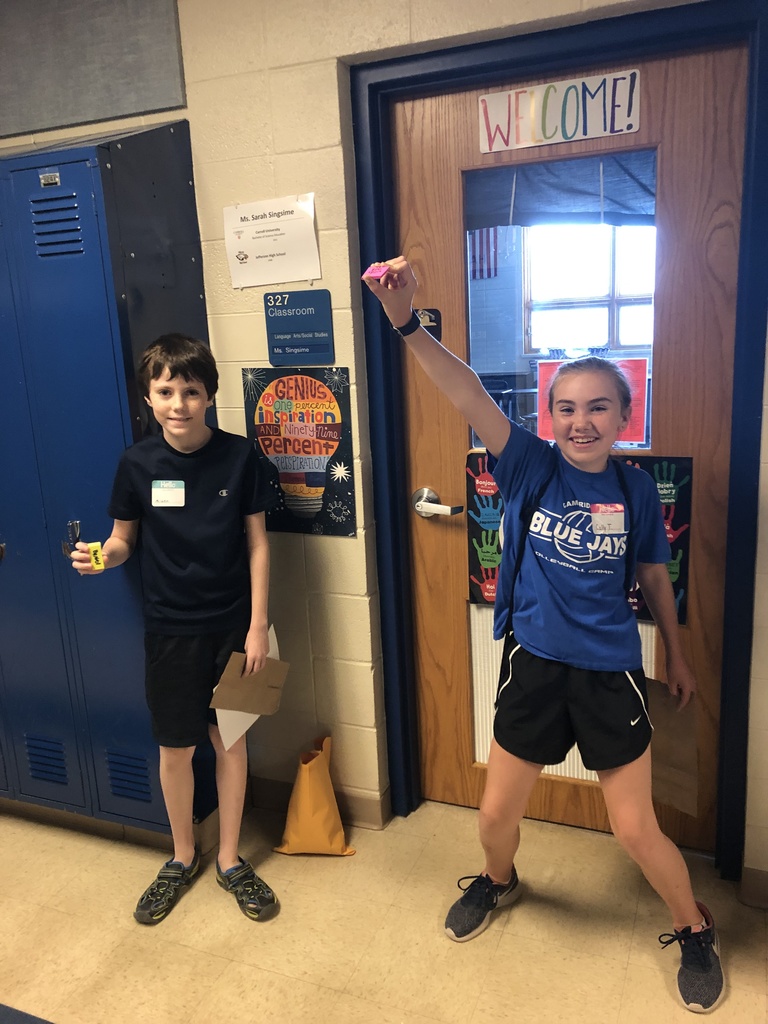 NMS Student Orientation - afternoon session