Parent/Teacher Conferences are this evening and tomorrow morning. Hope we see you. While you are here, be sure to visit our PTO sponsored Scholastic Book Fair in Room 129. Please also note it is a great time to bring a food donation for the 2nd grader's turkey bags, they are collecting for the Food Pantry. Also the the Food Pantry is accepting donations for their clothing drive. Lastly, it is always a great time to check our Lost & Found before we donate that as well. Thank you.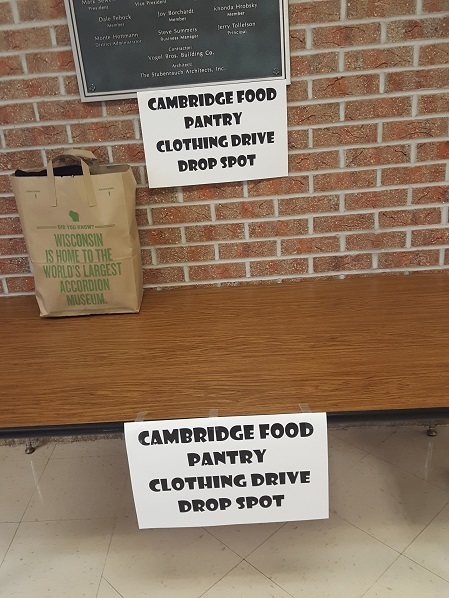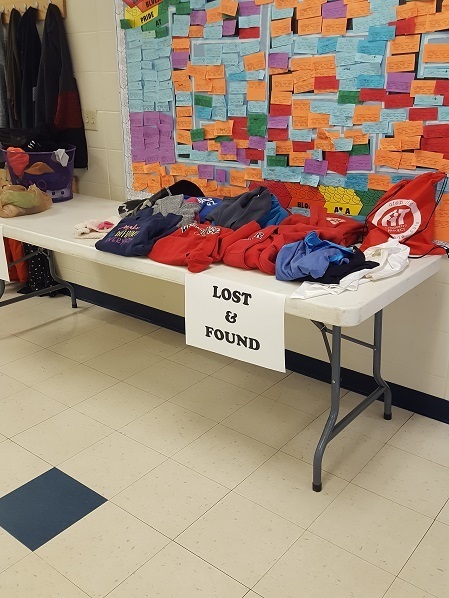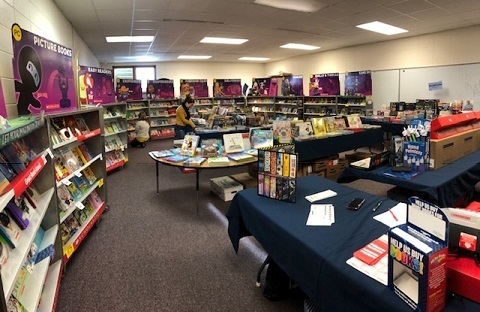 Character Trait Award recipients for October (Cooperation) are: 4K-AM - Everett Heaslip and Wally Skjolaas. Lena Skjolaas, Ethan Jelle, Lynley Luebker, Kai Pero, Casey Travis, Caitlin Terland, Emma Eklof, Mason Oldenburg, Alexa French, Scott Mehringer, Liam Clemens, Oliver Kussman, Cohen Kyburz, Asher Werdin, Owen Calame, Anya Lawrence, Addison Bauler, Jett Horton, Jacob Olson, Addie Jerman, Lucas Fisher.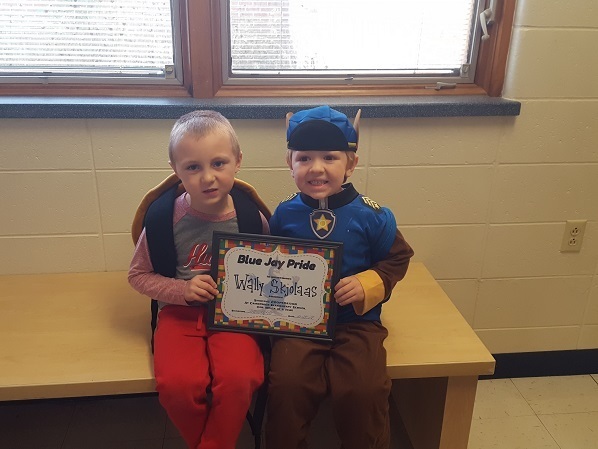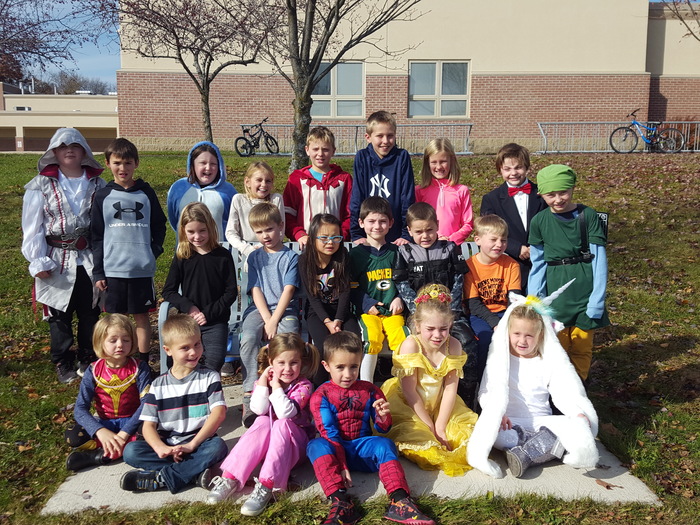 Staff enjoyed Halloween too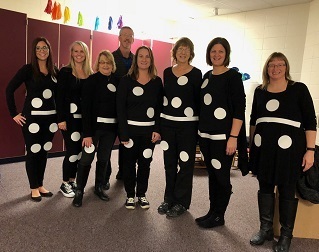 Here are a few scenes from Halloween at CES.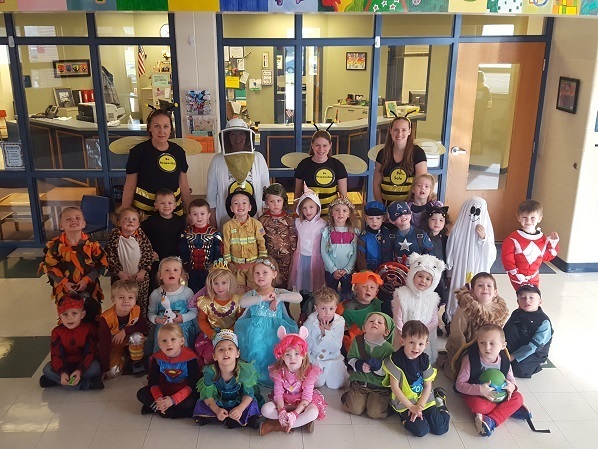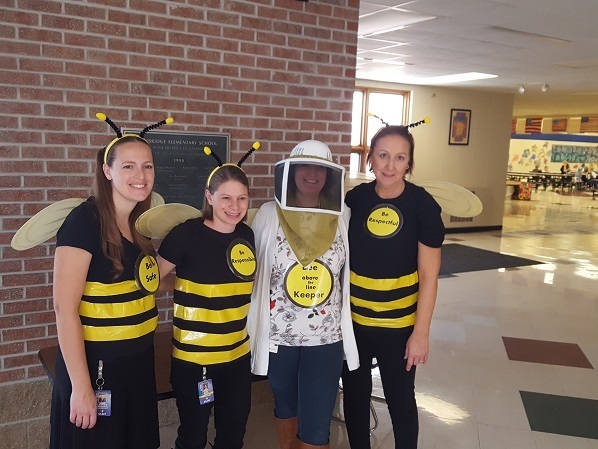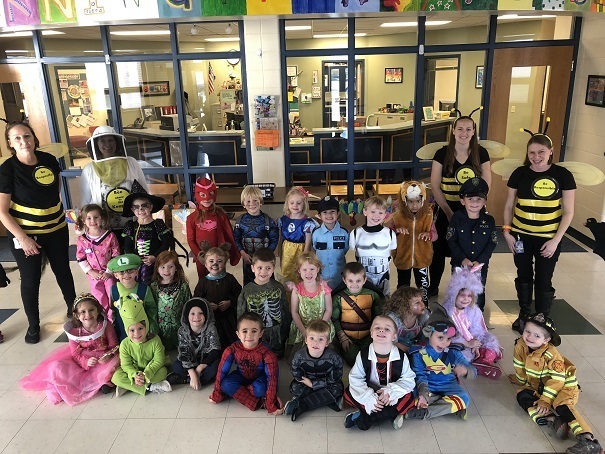 Our 4K learned about spiders today and made some really awesome spider hats.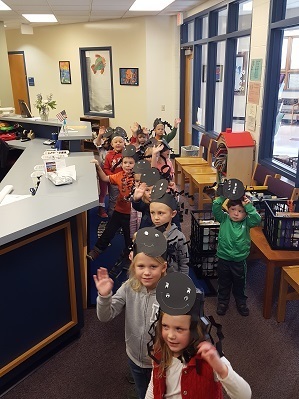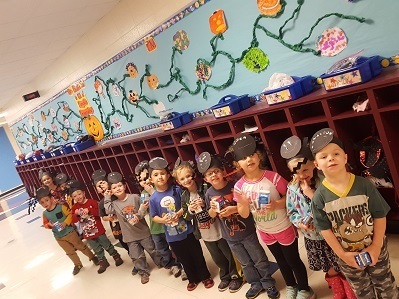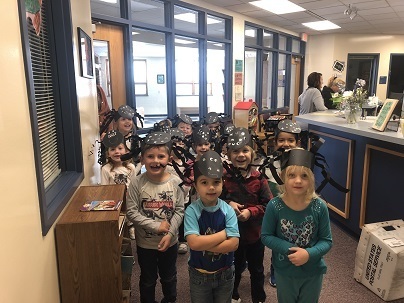 Our 4th graders were treated to a visit from Chef Joel Chesebro (Aurora's dad) and he shared with the students his knowledge of the abundant Wisconsin fall fruit - Apples! They even got to enjoy some with caramel.

CES 4th graders and Mrs GI harvested the Three Sisters from our school garden. They will be using them in their upcoming Chef in the Classroom and learning about the Three Sisters (squash, beans, and corn) in their upcoming Native American unit. Pictured with Mrs. G.I. are: Sophia Scicero, Charlie Sonnentag, Ben Baker, Trevor Polster, Colin Fisher, Adalina Adsit, Scarlett Jelinek, Taylor Berge, Kaylee Lund, Kailyn Holzhueter, Addison Jerman, Ellie Gottschalk, Caden Toycen, Jill Thompson, Jack Baker, Sam Prasetyo, Aurora Chesebro.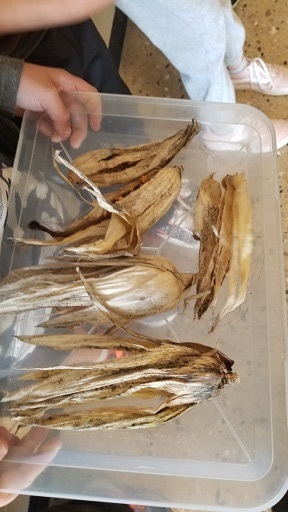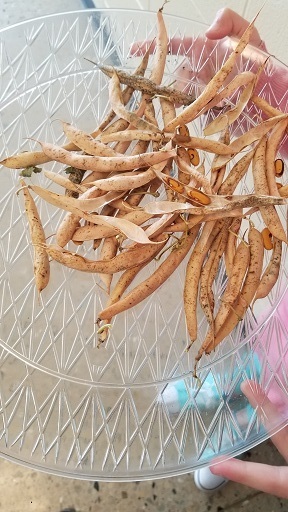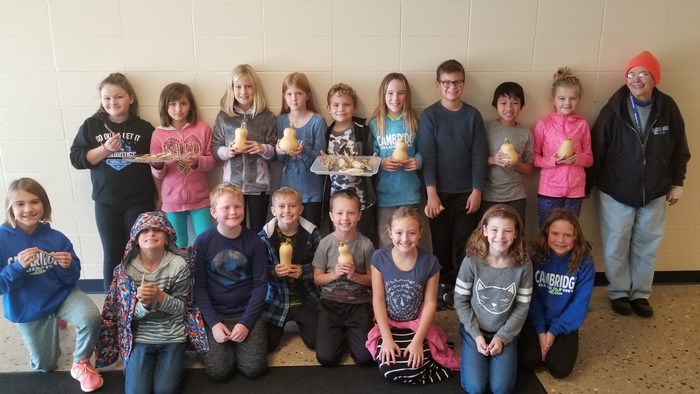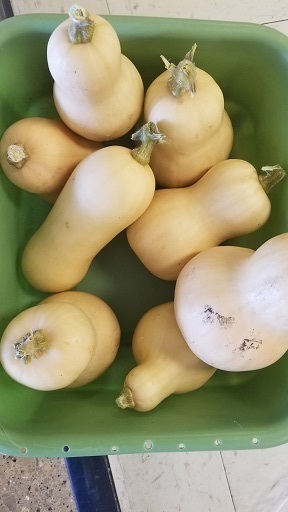 CES was lucky today to have the mobile ed productions, inc. SkyDome Planetarium performance. Students enjoyed learning about the planets etc. A big thank you goes to our Cambridge K12 PTO for this wonderful opportunity.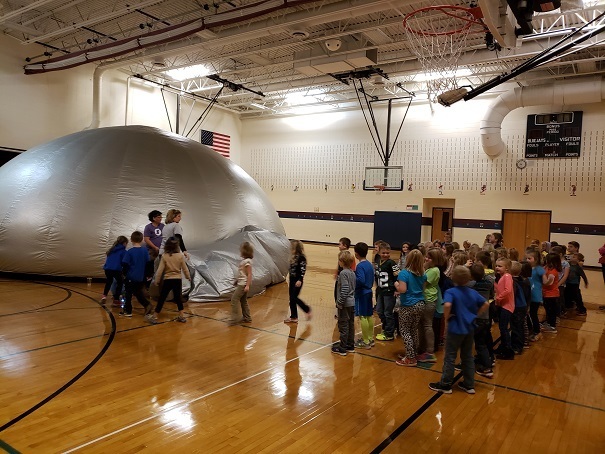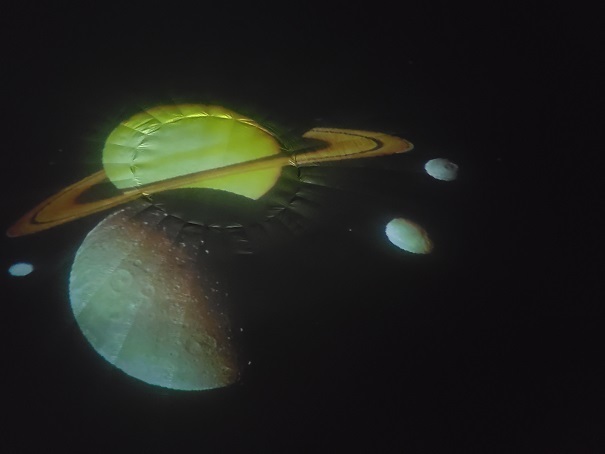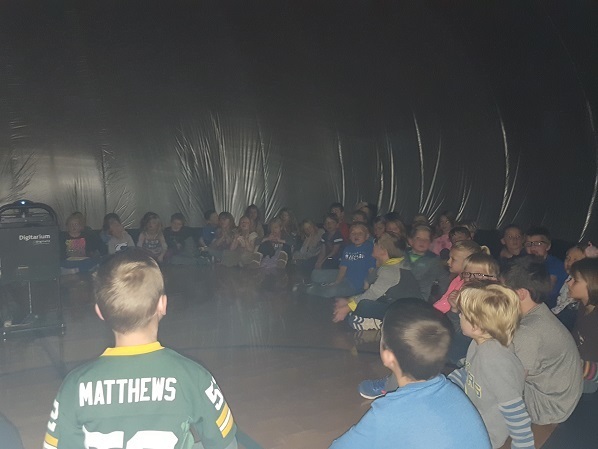 Our Third graders had their annual Fire Prevention Week visit from our local fire fighters today. This year's theme is "Look. Listen. Learn. Be aware Fire can happen anywhere". Students were encouraged to draw a poster using the theme. This year's first place winners are: Paige Reinstad (G1), Casey Travis (G2), Colin Winkler (G3), Hailey Garcia (G4), and Marissa Schneider (G5). Congrats to all the winners and to our second and third place finishers as well. We appreciate everyone who submitted posters. We had a great many this year for them to judge. The day started with an "all school" fire drill run by the fire department The students learned fire safety, having an exit plan, and all about the trucks and what they carry and they each got to practice hose duty. A great annual event, thank you Cambridge Volunteer Fire Squad/EMS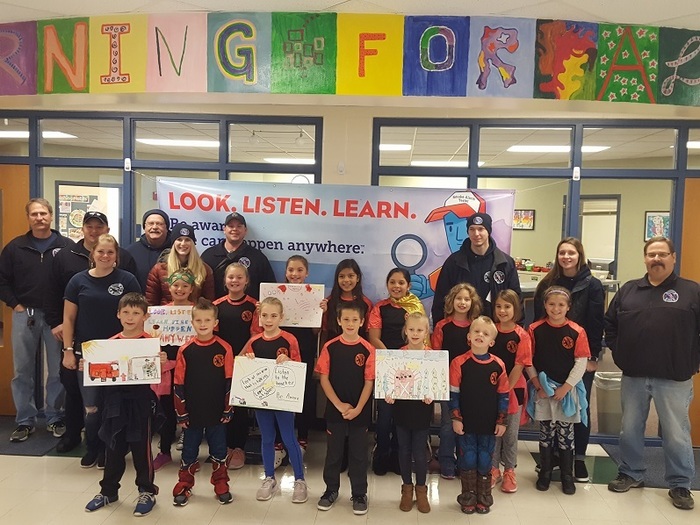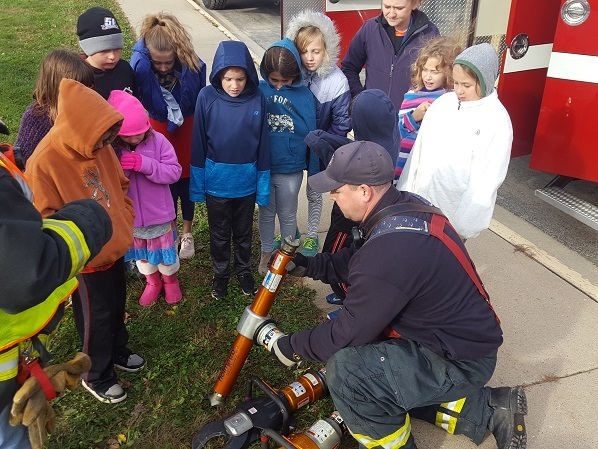 Our first graders had a program about the American Flag, each got their own flag to take home.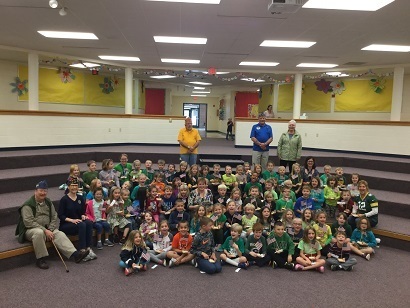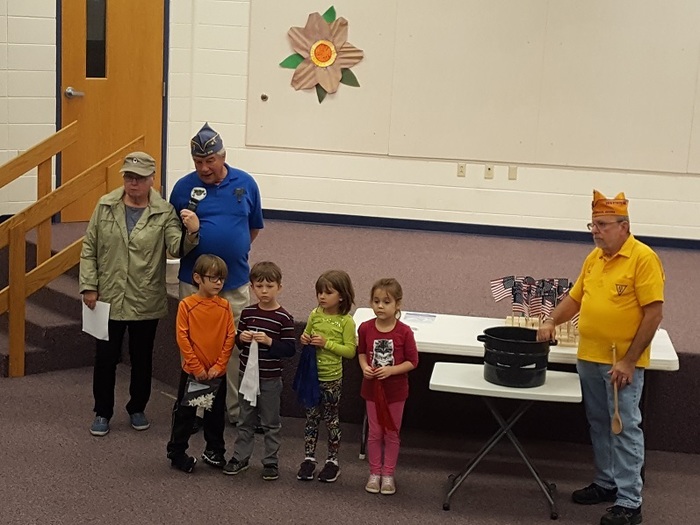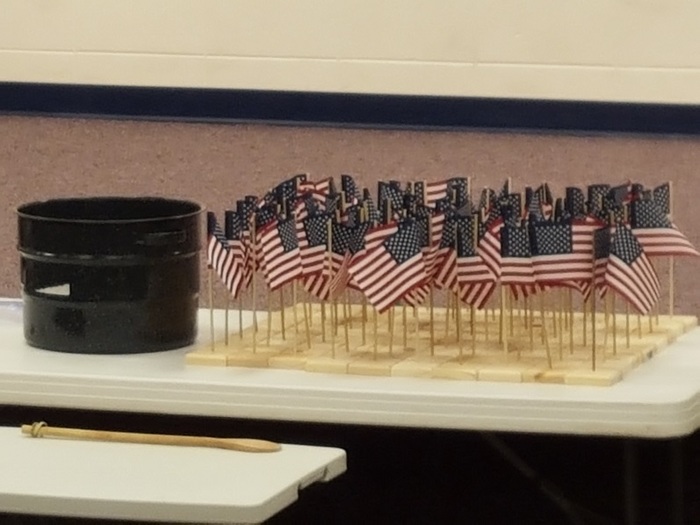 SDC will be offering their "Grief Group" again for students needing this important service.

Our kindergartners were the first grade to enjoy Chef In the Classroom this year. Their event was based on the book, Stone Soup. A school garden section was planted specifically with this is mind. They used the vegetables from their plot in the making of Stone Soup that Chef Gene Gowan made with an assist from Mrs. G. I. The soup turned out delicious and the kids enjoyed the experience. Thanks to all who have helped with the school garden.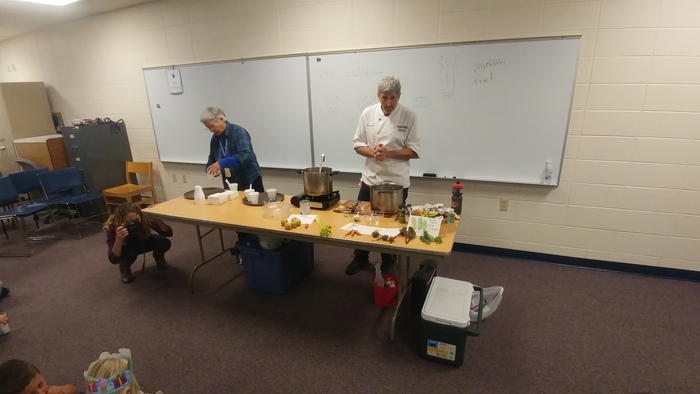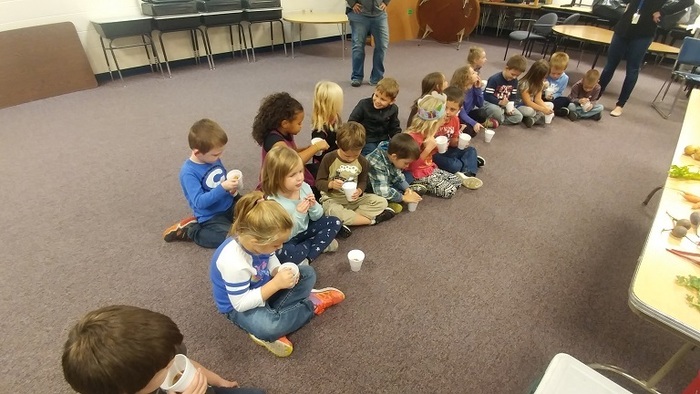 Our September Character Trait Award Recipients for the 3B's are: Picture 1 is 4K-PM - Dresden Richter and Alayna Nelson. Picture 2 is our group of 4K-5th graders.Nevaeh Becker, Kate Moe, Elena Pratiwi, Tess Marchant, Makenna Rehr, Annabel Fleck, Leigha Brower, Sabrina McGee, Emmerson Morfey, Jordyn Nottestad, Sami Davis, Kayln Ley, Riley Mancheski, Kate Knudson, Kinsley Johnson, Addy Weeks, Finley Tuscic, Noah Rice, Drake Thompson, Addison Shechter, and Charlie Sonnentag.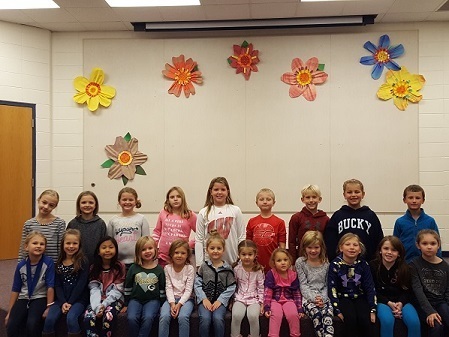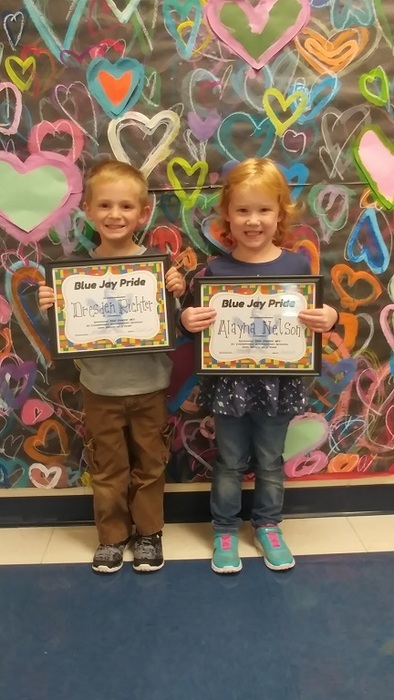 Mr. Holt and 1st grader, Brilee Yach sport their "work out" Wednesday headbands.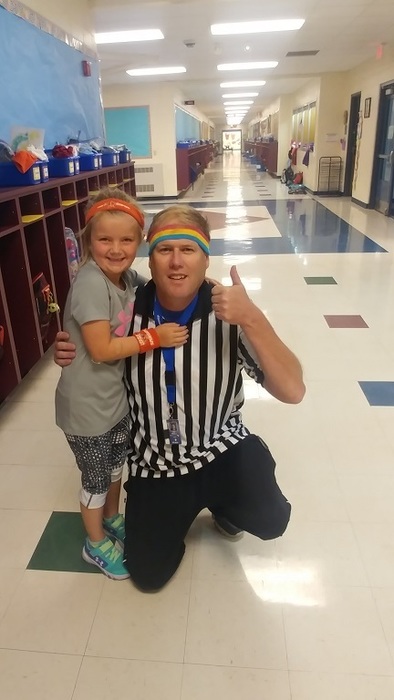 PTO FUNDRAISER REMINDER! Final week for making your PTO Fundraiser donations. Please send your forms back to your child's school as soon as possible. The PTO's goal is $20,000 this year and they are currently at $2,500. There is still plenty of time to make a difference in the lives of our students. Thank you.

A few more photos of the 4K picking apples.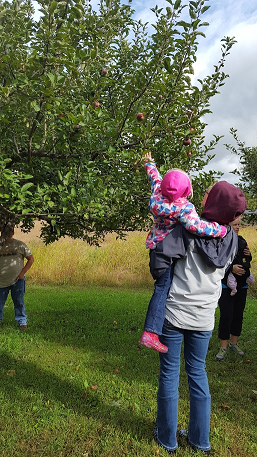 Our first 4K Family Outreach was apple picking at Severson Learning Center.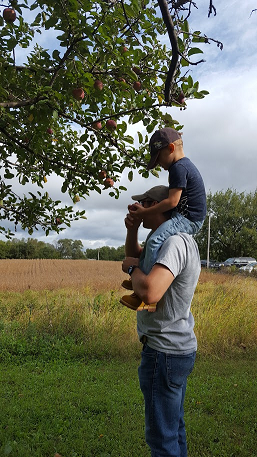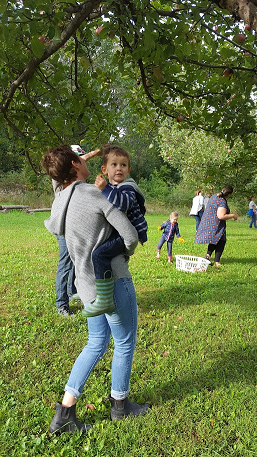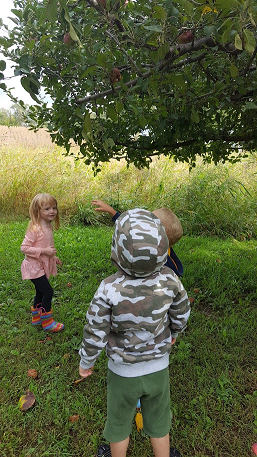 REMINDER: Picture Retake Day is Friday, Sept. 28th. (Oct. 8th for 4K)! If you didn't love your child's photos and want them taken again be sure to send back the original pictures in the original packet. For those who didn't have them taken yet new picture envelopes will be coming home for you to make your selection and send back payment. SMILE AND SAY CHEESE!

More PBIS Refresher photos.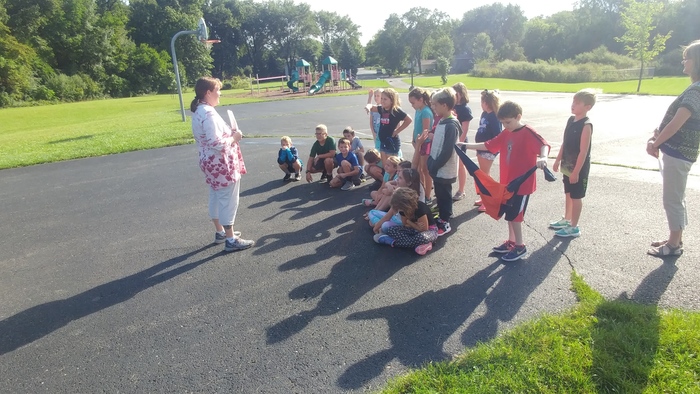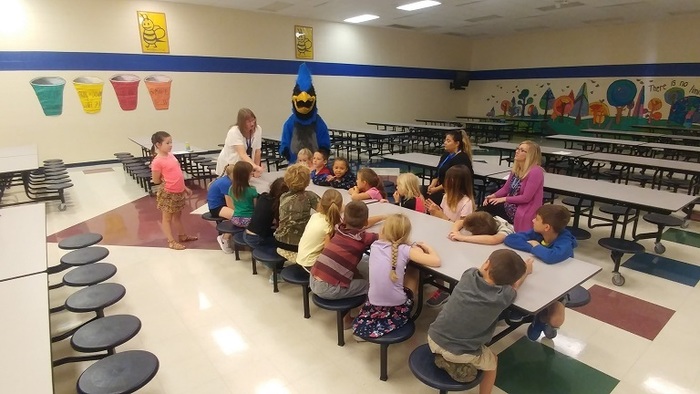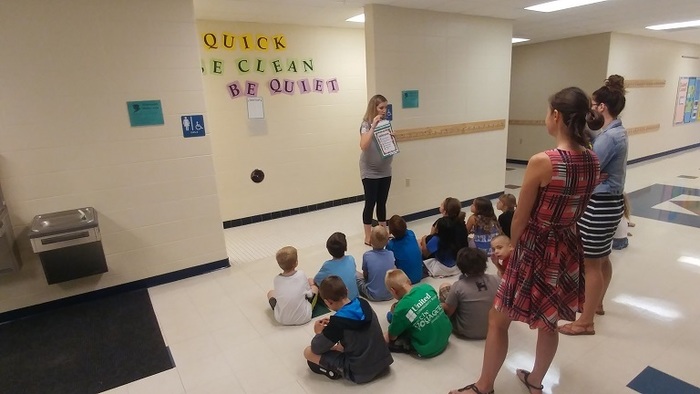 CES had their PBIS Booster today and students were reminded of appropriate behavior in the classrooms, hallways, buses, playground, restrooms and cafeteria. Teachers, Mr. McGowan, bus personnel and even Bruiser helped them along the way. We would like to thank everyone for participating in this important reminder for students. It was also a time for our Peer Mediators to be trained for their role in the coming months. Here are some photos.