A little Late Start fun at CES with Mrs. Overhouse. #gobluejayssdc

Our second graders had a visit from Mrs. Mehringer on Friday. She talked to them about how we use agriculture every day and couldn't live without it. She discussed with us all the different things that we get from farms.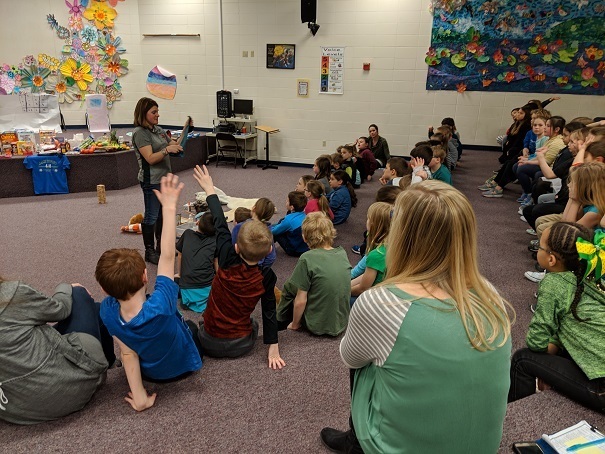 CES was lucky enough to have our wonderful PTO bring Opera for the Young to us again today. Our Blue Jay Choir under the direction of Mrs. Betsy Bamlett participated along with some of our 4th & 5th grade students. Visitors were impressed. Thank you Cambridge K12 PTO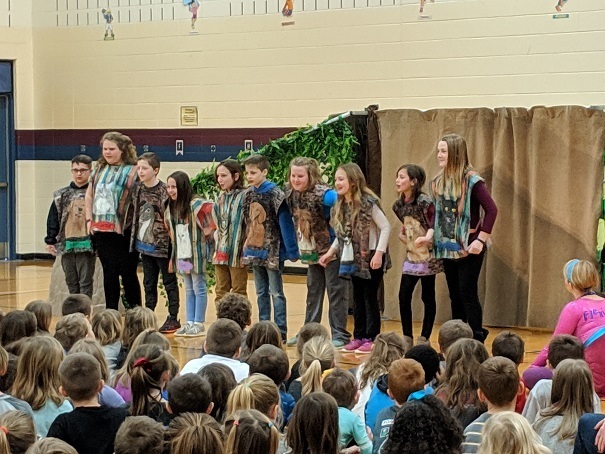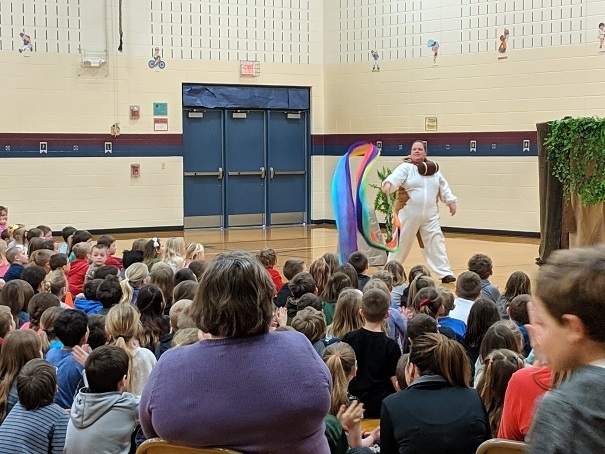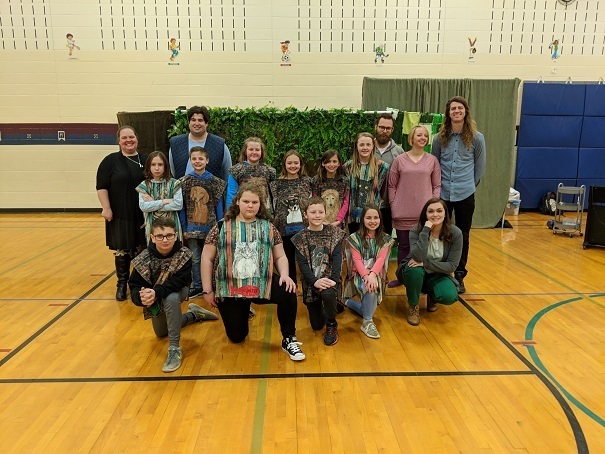 During their 4th grade concert last evening the students showed off their skills on their recorders. #gobluejayssdc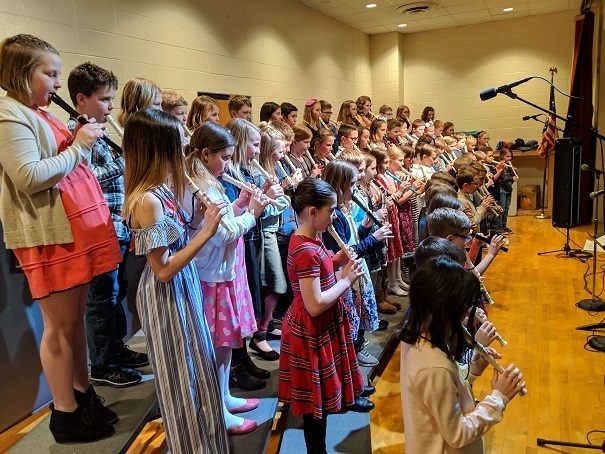 Camp Read-a-Lot is in full swing this week at the Cambridge Elementary IMC. Indoor camping at its best. Students are enjoying the campfire, tents, camp chairs, and most importantly BOOKS!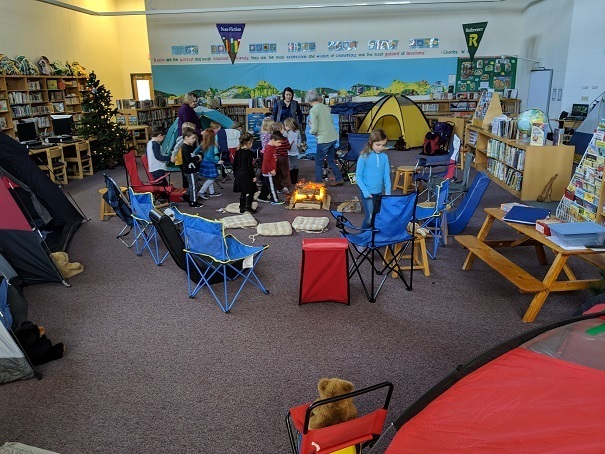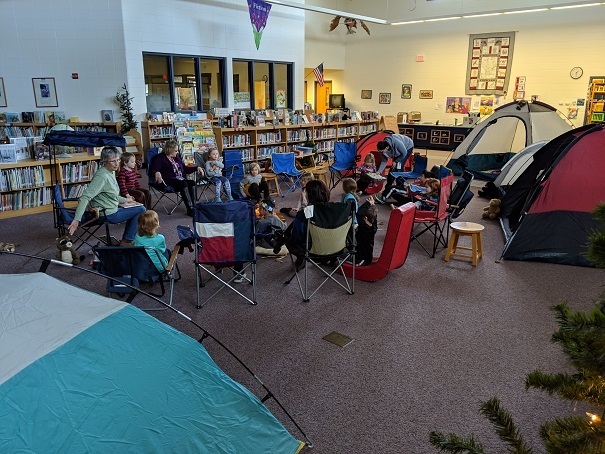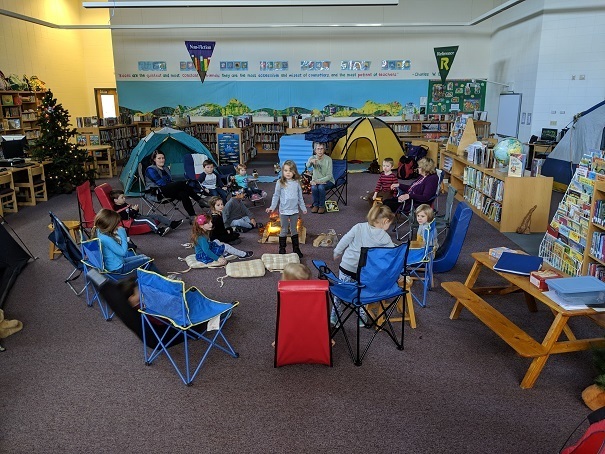 Cambridge Elementary was visited by Commissioner of Insurance, Mark Afable today as part of Governor Evers initiative to celebrate Read Across America Day. He visited our 5K classes, read them a book and answered questions. The kids even get to take home a "Look forward to your future" animal. Thank you so much for joining us Commissioner Afable.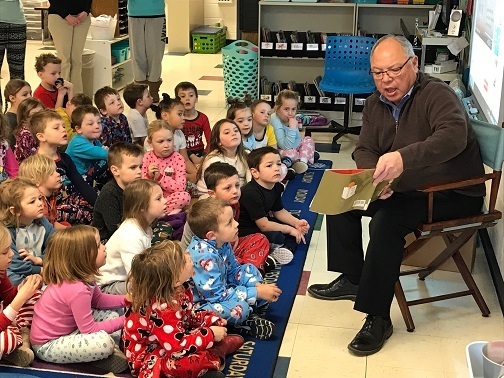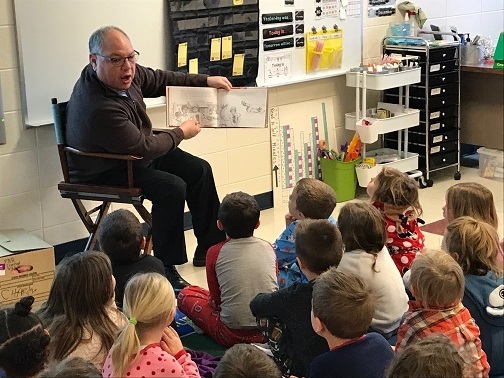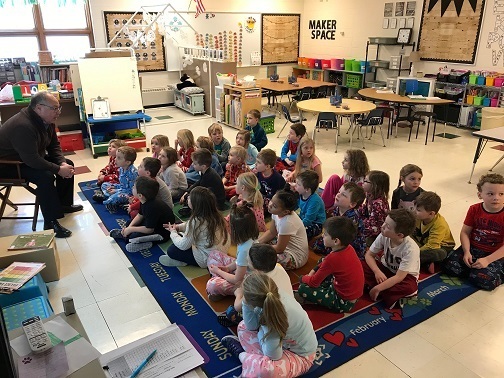 Geri U'Ren, Dr. Seuss aficionado visited CES today and spent some time with classes sharing her love for Dr. Seuss and especially The Cat in the Hat. Thank you Geri.

It's Scholastic Book Fair time! Please visit the elementary school with your child/ren after school today, tomorrow and Friday or during conferences Thursday evening. Thank you for supporting this PTO fundraiser and thank you to our awesome volunteer Mrs. Roberts and Mrs. Sullivan. #gobluejayssdc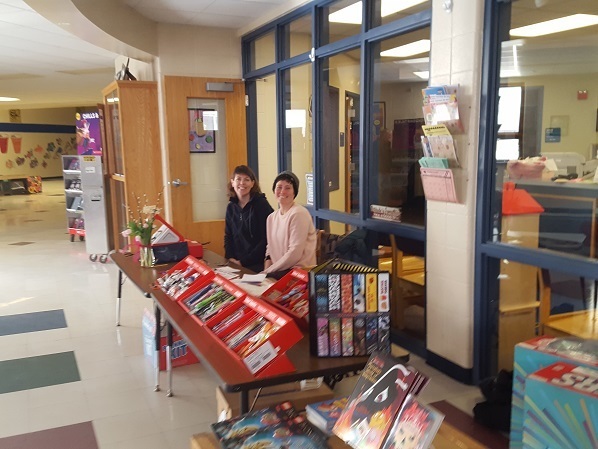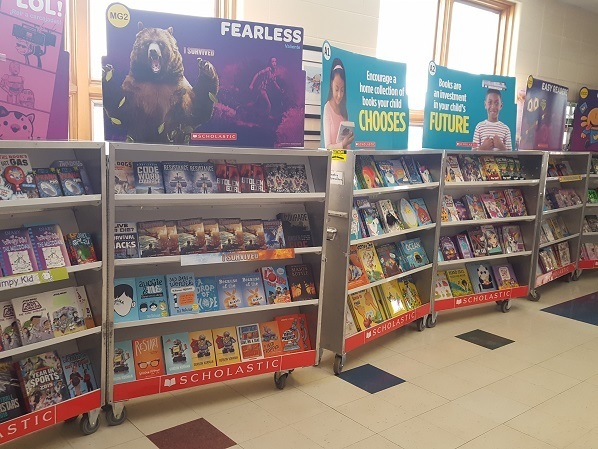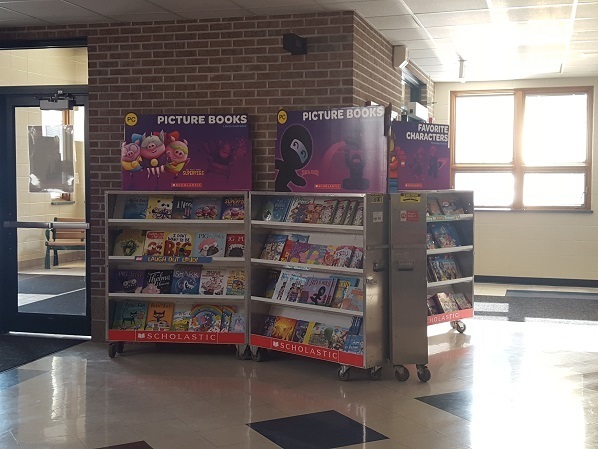 Empathy - the ability to understand and share the feelings of another. Our elementary students learned and practiced this character trait during February. Those selected as our award recipients for empathy are: Sophia Stafford, Blake Raether, Carter Sterwald, Evadne Richter, August Lund, Kira Schmidt, Mackenzie Brainard, Evelyn Wendt, Olivia Anderson, Josie Lund, Jayden Bamlett, Taylor Berge, Allan Dys, Luke Blackwood, Sofia Scicero, Tara Bettenhausen, Helena Schmitt, Paisley Treige, Grayson Daniel, Lucy Grauerholz, and Norah Beattie (all picutred together). Our a.m. 4K recipients are: Rheese Raether and Corbin Klemp (small group). Congratulations to all our February recipients. #gobluejayscsd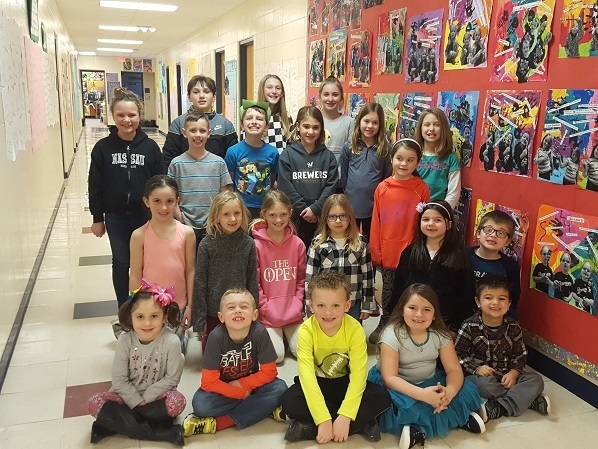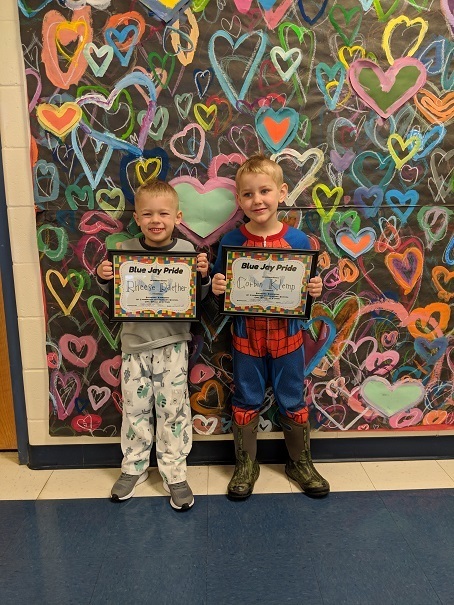 Our 4th grade visited the Capitol and Historical Museum in Madison on Thursday. Here are a few pictures.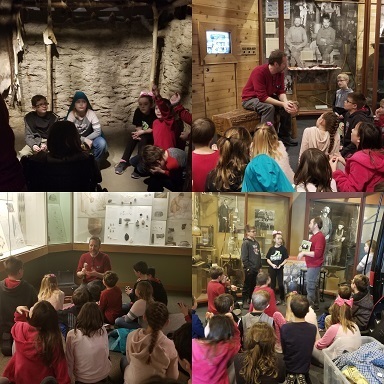 Cambridge Elementary's Character Trait for January was Positivity. Apparently we had to stay positive through our January days off. We are posting a little late but wanted to celebrated these students who were selected for being Positive throughout the month. Large group from left to right and front to back is: Ryan Rothe, Ainsley Martin, Gwendolyn Stecker, Jane Stevens, Aubrey Latsch, Paige Reinstad, Quinn Fitzgerald, Austin Winkler, Owynn Maddocks, Evelynn Reed, Macie Bell, Ben Hottman, Greyson Conlon, Samantha Brandenstein, Brady Thayer, Amara Nasett, Henry Carlson, Marissa Schneider, Jill Thompson, and Colin Fisher. Small group is: Brodie Kemler, Isaiah Evraets, and Madison Engelberger. Congratulations to all our award recipients.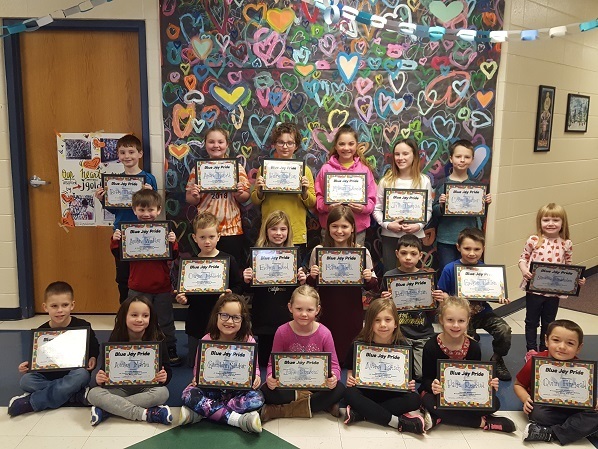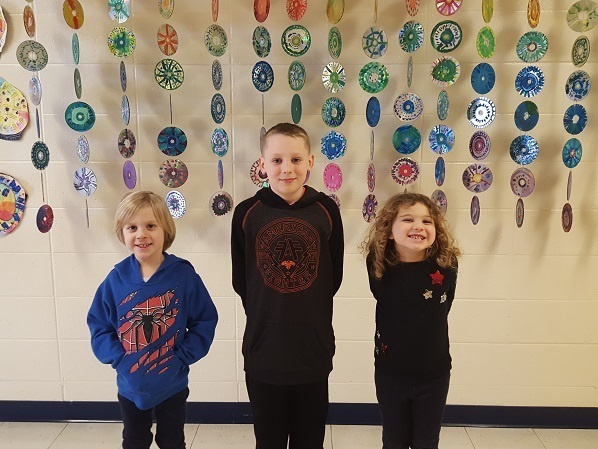 Attention 5th Grade Parents, Grandparents, and Friends! Due to our wonderful winter weather The Science Fair has been rescheduled for Wednesday, February 13th, in the school commons. Same times 1:30-2:45 pm AND 5:30-7:00 pm. Guests are welcome at either time. We look forward to seeing you and your students!

Today Chef Gene Gowan and Jacy Eckerman held Chef In the Classroom for our first graders. The kids were treated to Apple Cranberry Chutney. I can attest that it was delicious. Thanks to all who make this program possible year after year. The students love it. #gobluejayssdc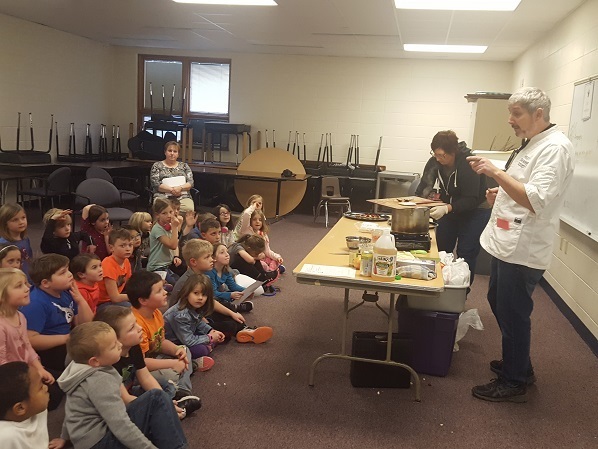 CES students were visited by the "Bus Band" (Greg, Nicky, and Kyle) today during their lunches. They were treated to wonderful renditions of holiday songs. Thank you guys for sharing your talents with CES.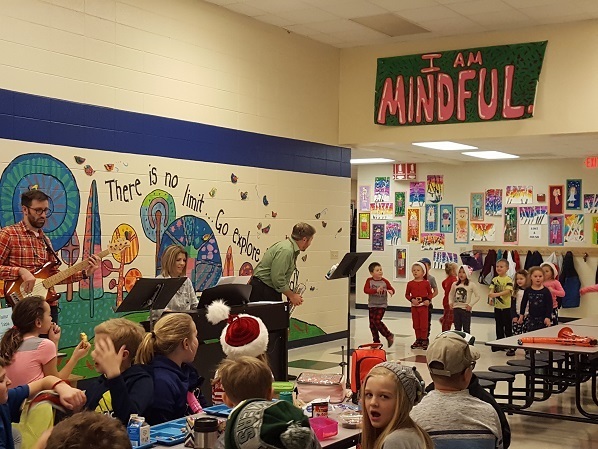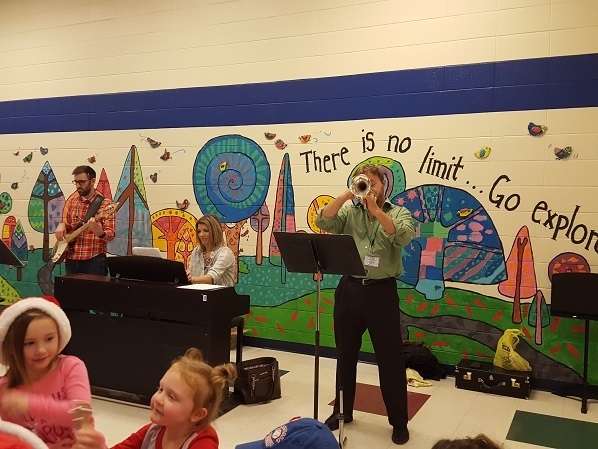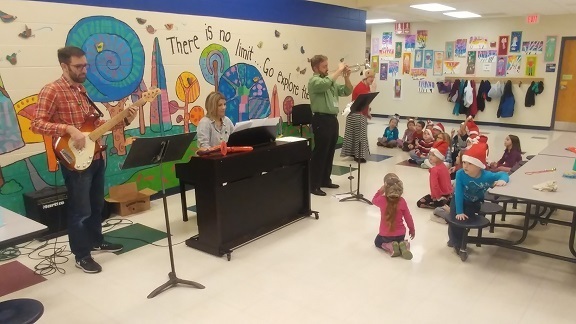 Kindness was our character trait for December. The following students received this award: Alana Sable, Nora Mabie, June Fitzgerald, Samantha Sable, Hunter Eikland, Kyler Bamlet, Shelby Wilke, Ellaree Heaslip, Ismaeel Ahmad, Reese Danto, Lisbeth Dunston, Blake Schutte, Mason Neuenschwander, Gavin Peter, Kailyn Holzhueter, Alyssa Breunig, Hailey Carcia, Tanner Furseth, Kai Knoot, Sam Knudson, and Shiras Gent. Also pictured our morning 4K - Walker Grunwald and Savannah Legler. Congratulations students, keep up the great work.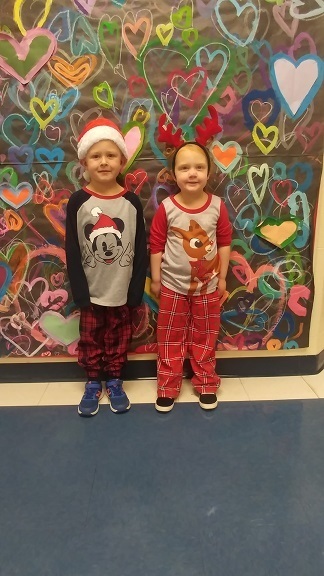 Our kindergartners, parent helpers, and teachers enjoyed making Gingerbread Houses today. From the looks of it, a great time was had by many.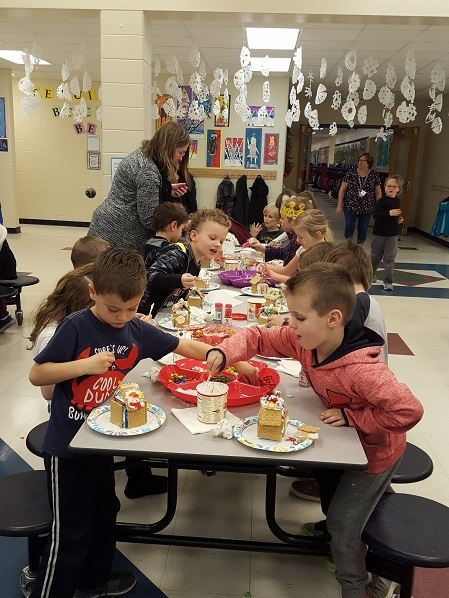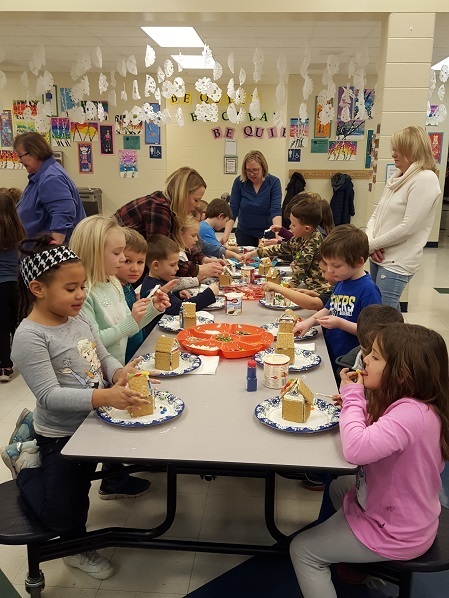 Vanessa Mattsson-Boze, local ceramic artist, visited with the artists of CES to create porcelain molded dishes and and textured ornaments! We love when artists share their craft with us! #gobluejayssdc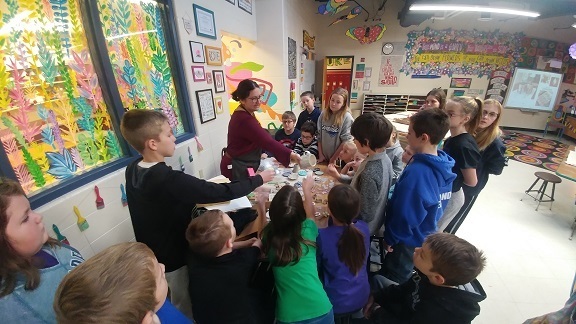 CES November Character Trait was Patience! Our award recipients were Ava Morfey, Louie Manakas, Braelie Alder, Hayden Tomczak, Mason Bamlett, Bernadette Eckerman, Calvin Grunwald, Fiona Brown, Mallory Hellenbrand, Mickoline Swain, Aticas Kessler, Mikey Manakas, Brayden Rahn, Vivienne Eckerman, Anna Downing, Rylan Tobias, Sam Prasetyo, AnnaBelle Dunston, Perla Brewer, Sawyer Lawson, Tessa Schmude, and Natalie Gunnelson. Good job everyone on practicing patience with teachers, staff, friends and yourselves. #gobluejayssdc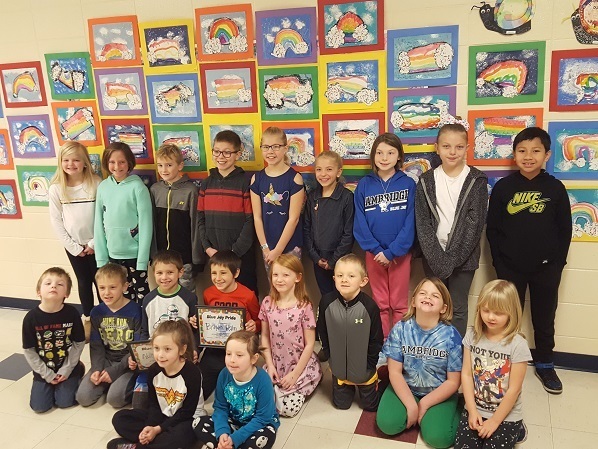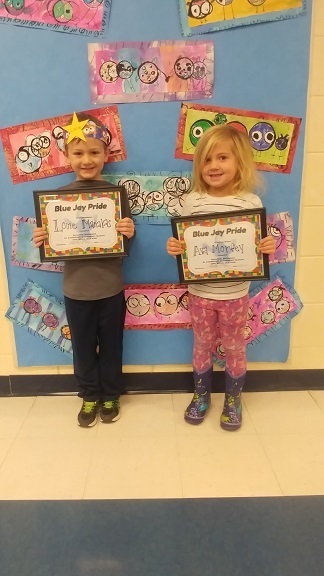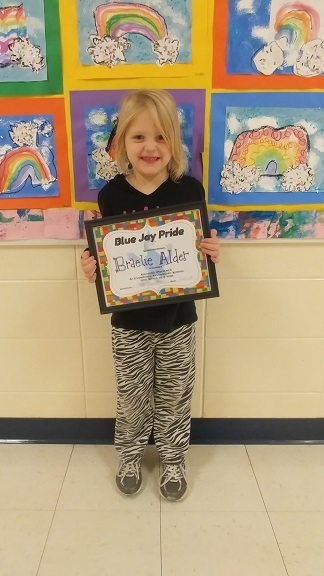 Our 4th graders have been working extremely hard on their Infographic projects. Starting yesterday they got to share their finished projects with families, teachers and classmates. Here are some scenes from my visit to each 4th grade classroom this morning.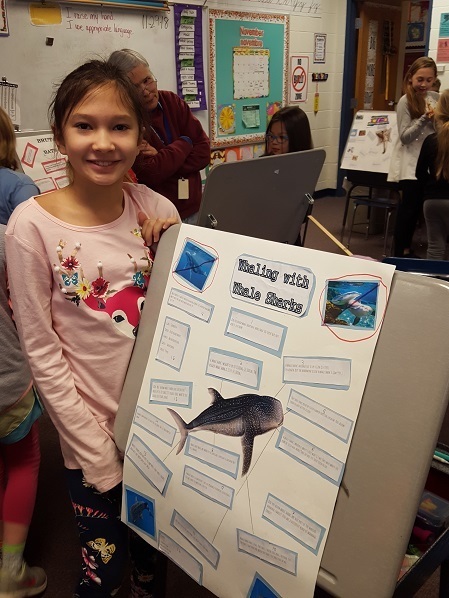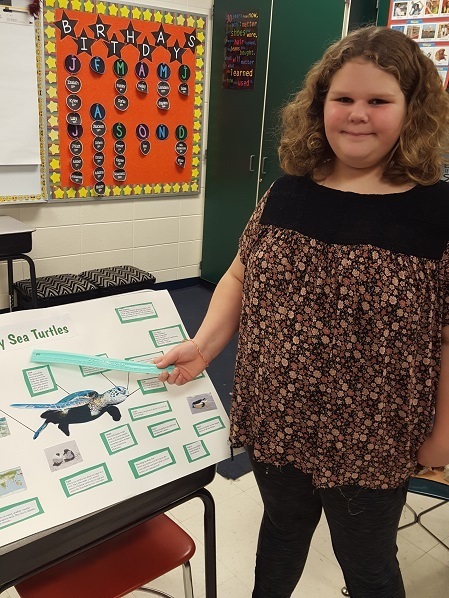 CES was lucky again this year to have a visit from Tia Nelson. Tia met with our Ecology Club, a WIN group, and led a talk with some of our 3rd-5th grade classes. Tia's passion for our Earth and recycling was contagious. Thank you Mrs. Cutcher for again setting up this annual visit and thank you Ms. Nelson for wanting to share your knowledge and passion with us. #gobluejayscsd