Mark Your Calendars and Save the Dates Summer School is confirmed for Summer 2020: Session 1 - June 8th - July 3rd Session 2 (Jump Start) - August 3rd - 13th

September's Character Trait was a refresher of our 3-B's Be Respectful, Be Responsible and Be Safe! The following were are September Award Recipients: Pic 1: Emily Burlingame, Lola Grauerholz, and Avery Schutte. Pic 2: McKenzie Omit, Stella Sims, Natalie Hoppman, Alayna Nelson, Ivy Kosanda,Louie Manakeas, Ainsley Martin, Blake Raether, M.J. Kennedy, Jackson Rue, Vivian Fisher, Hazel Harris, Nathan Lothe, Nadia Simbieda, Brady Thayer, Ali Melendez, Blake Nottestad, Vivienne Eckerman, Colin Fisher, and Melissa Jingga-Maron. Congrats and keep up the great work.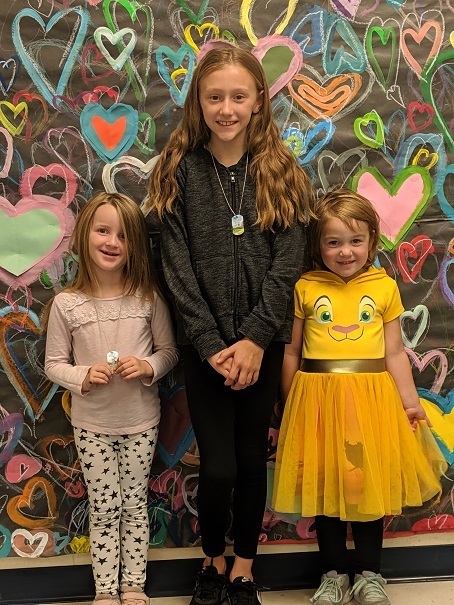 PTO Fundraiser The Cupcake Shuffle was a great success today at CES. Here are a few shots.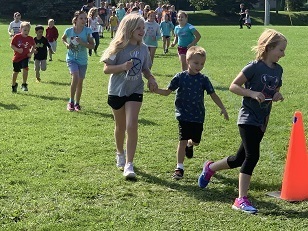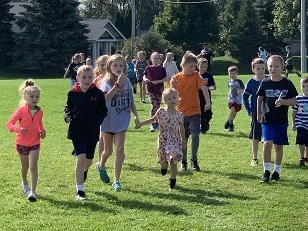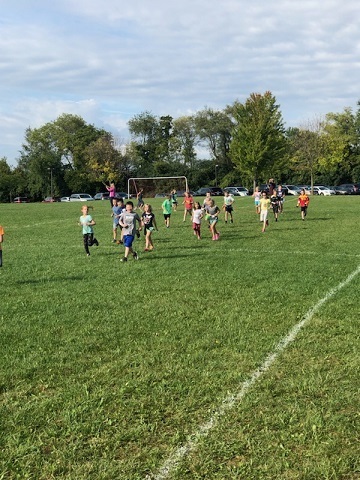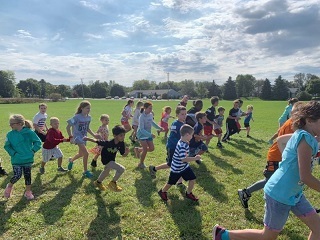 Our first 4K Family Outreach of the year was at the SLC this morning. Here are a few shots of their time there.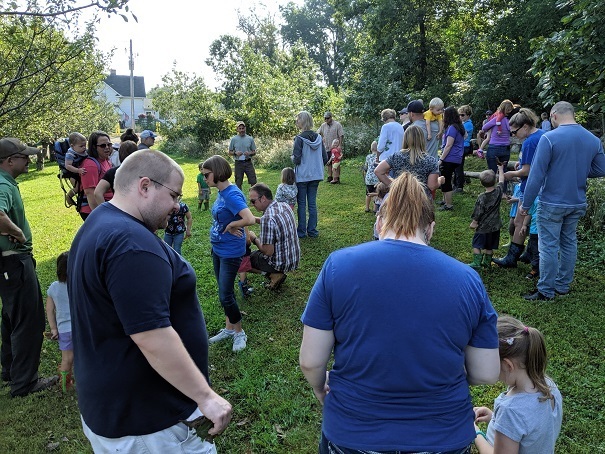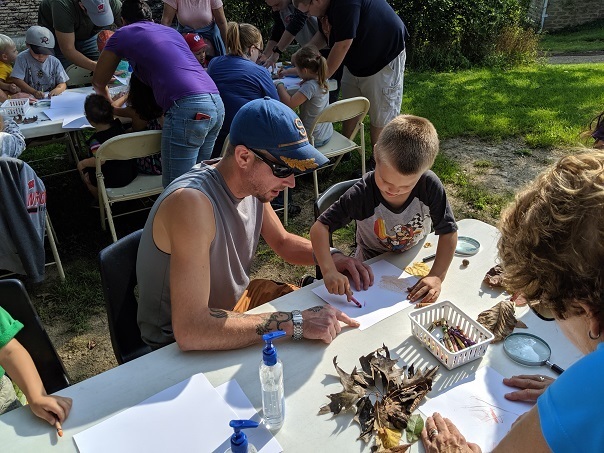 CES Late Starts are off to a great start and the students are enjoying their hour of groups.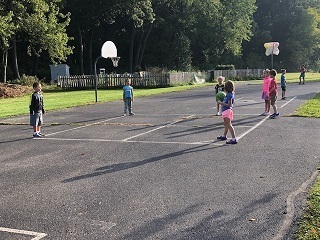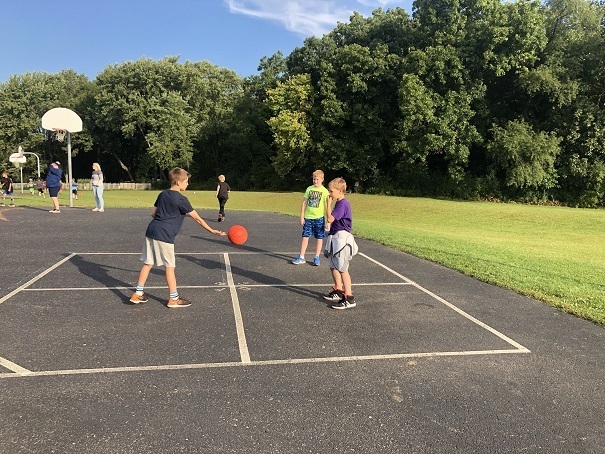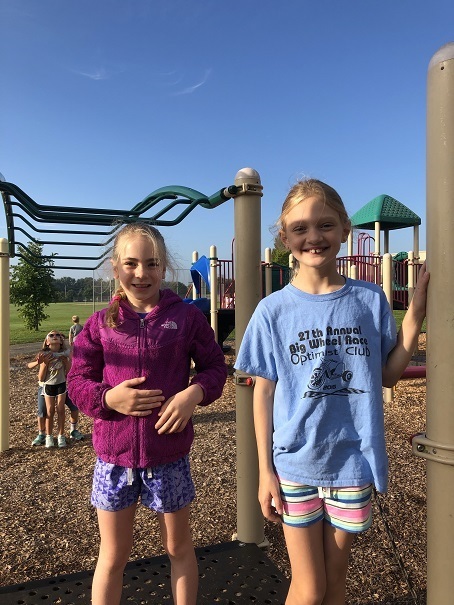 Mary Poppins and a few Cast members "popped" on by to say hello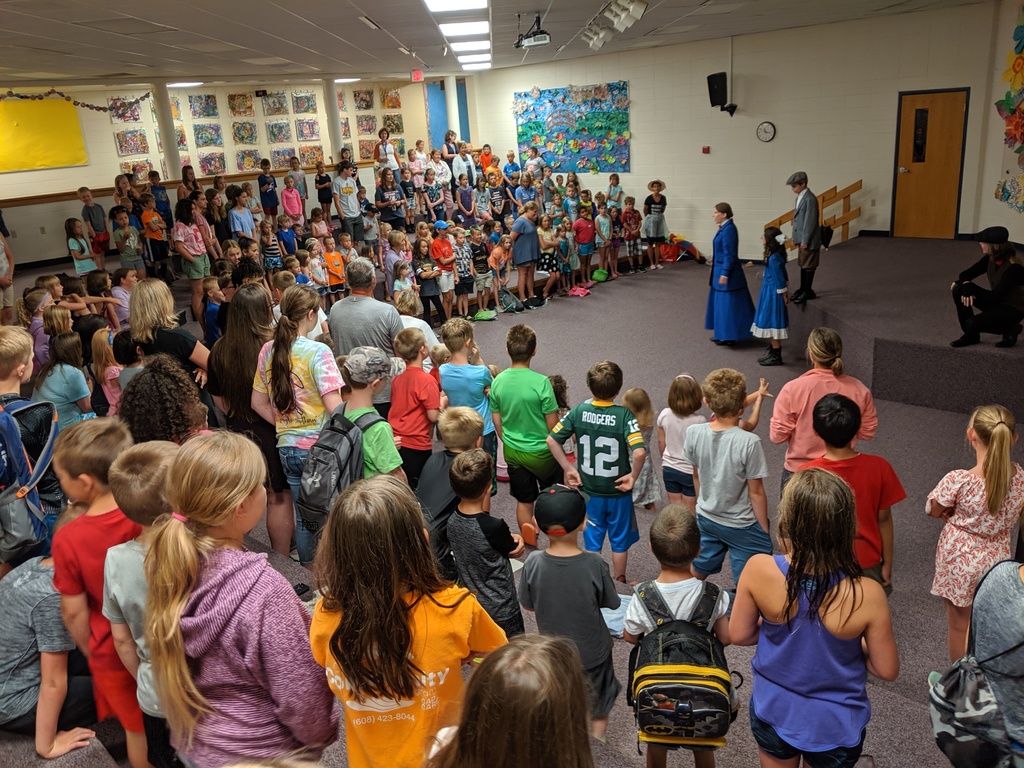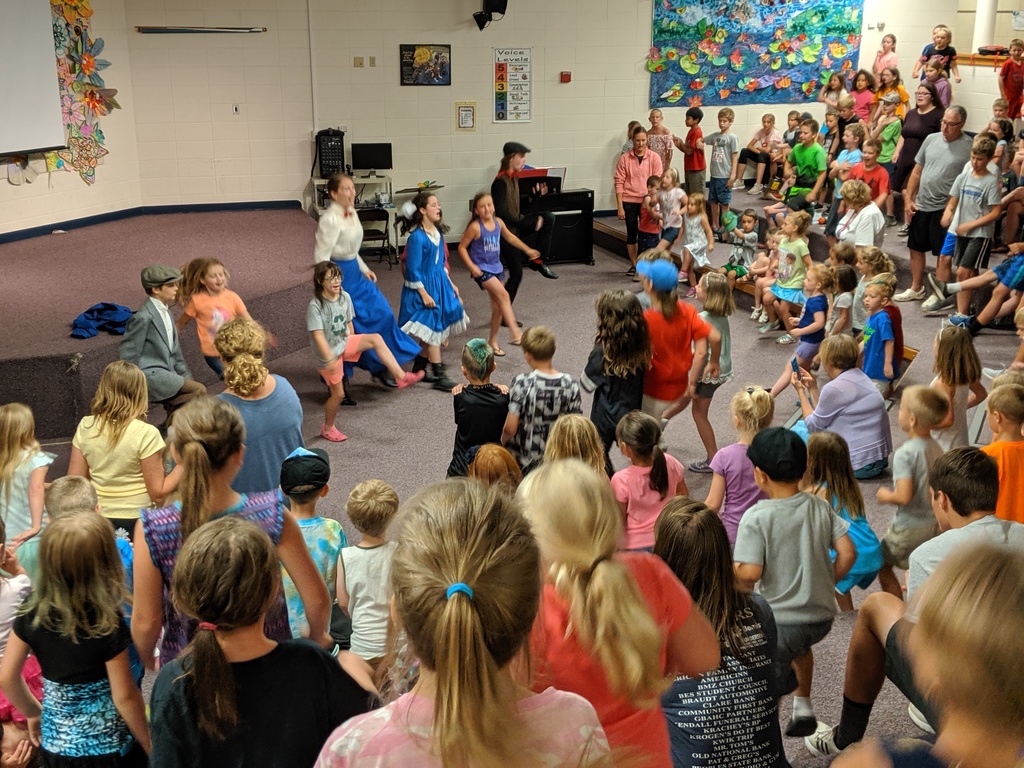 Top Notch Teacher Story - Channel 3 at 4:00 p.m. today featuring our own retiring 5th grade teacher Mr. Dean Smithback. Be sure to tune in or DVR.

A few more photos from KGN at the ZOO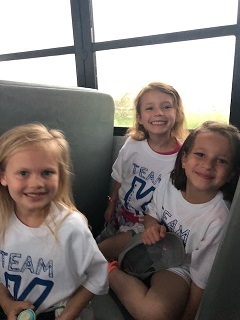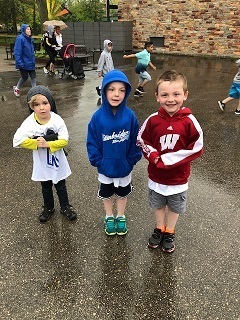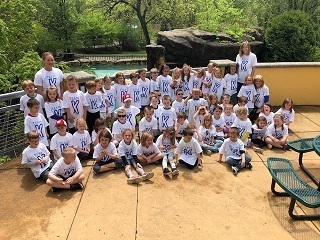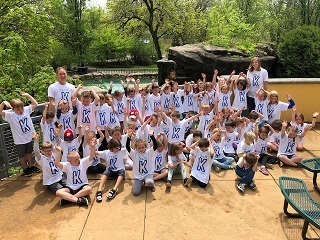 5K went to the Zoo yesterday. Here are a few photos.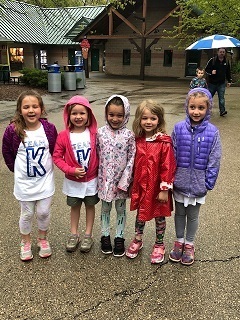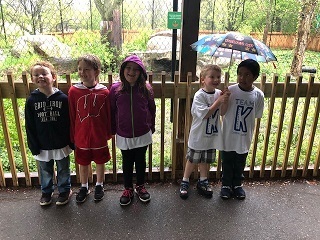 A few photos of our Bike/Walk to School event.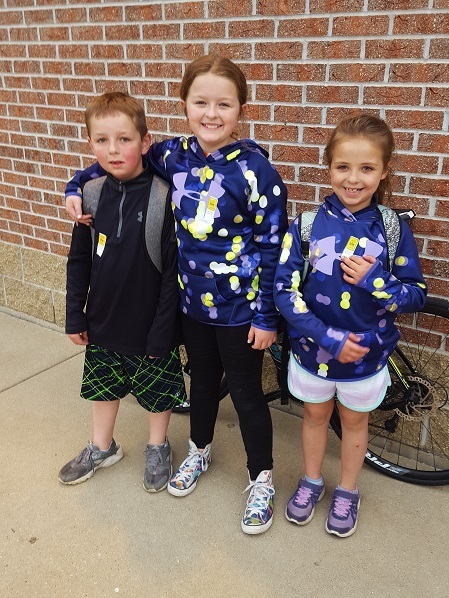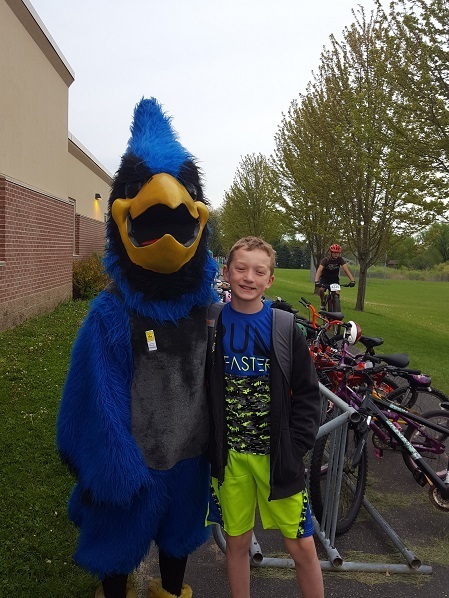 We had FFA members/students from CHS, NMS, and KT visit the elementary school today and brought their animals, information and expertise to share with our 3-5 graders. Here are a few pictures of the day.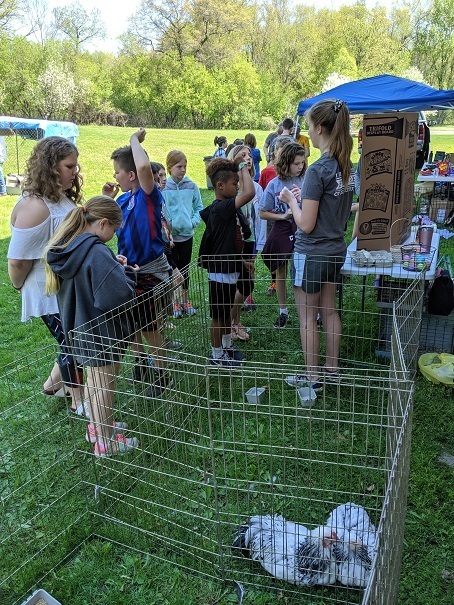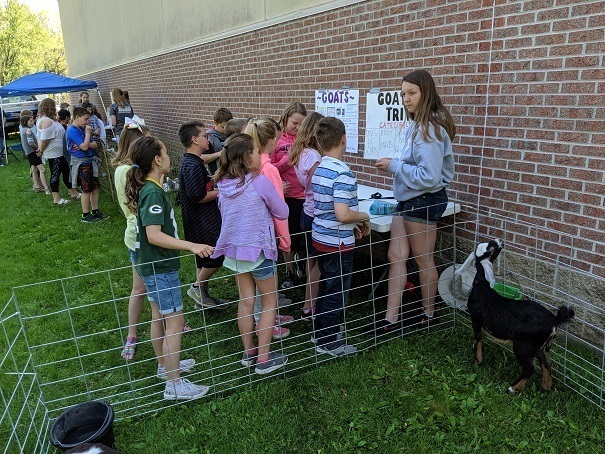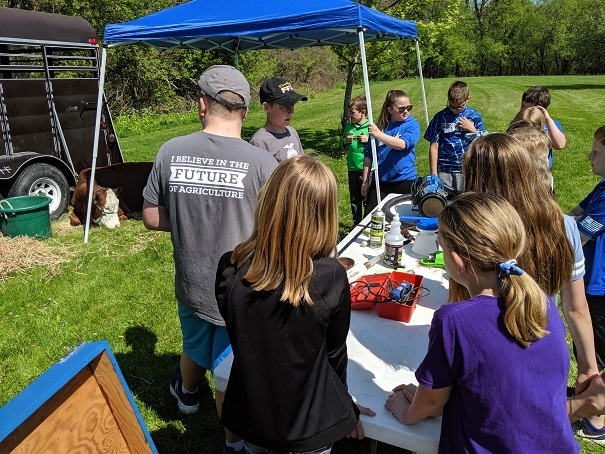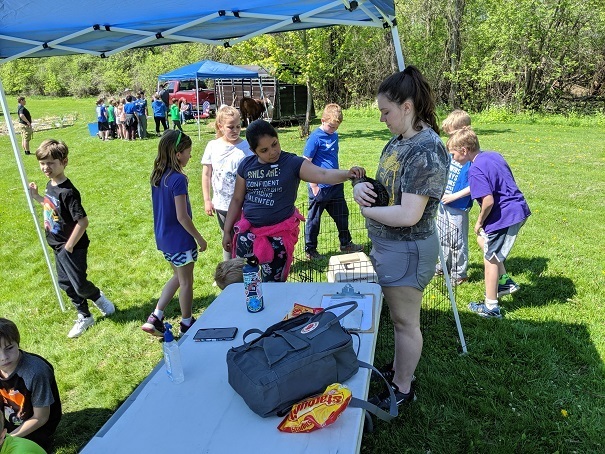 Each year the Greater Dane County Advanced Learner Network sponsors a haiku poetry contest for fourth grade students. Approximately 3000 haiku were submitted and judges selected less than 40 winning entries for publication in the 2019 anthology. Three Cambridge Elementary School students were recognized for their exceptional haiku: Jill Thompson, Alyssa Breunig, and Melissa Jingga-Maron. They were invited to attend an award ceremony at Eagle School in Fitchburg on Monday, April 29th. Adam Kern, Professor of Japanese Literature and Visual Culture at UW-Madison, was the emcee for the event and one of the judges for this year's contest. Congratulations on your winning Haiku.

Our 4th graders went to both Arington Tree Farm and the SLC on Friday. Here are a few photos from their visits.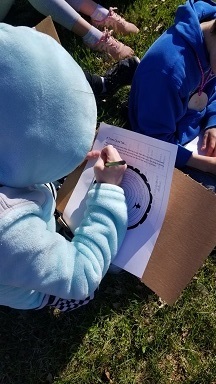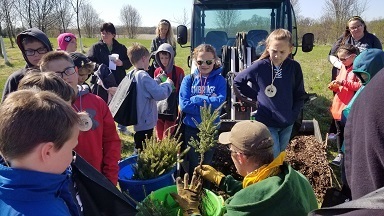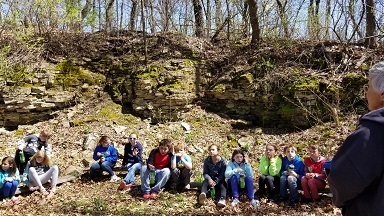 Every year Ag in the Classroom for Jefferson County has a writing contest. This year's subject was "Wisconsin Farmer's Markets". Our 4th graders wrote essays pertaining to that theme and their teachers entered them into the contest. Sofia Scicero from Ms. Jablonski's class won First Prize which was an Ice Cream Party for her classroom, a certificate and monetary prize. Macy Robinson from Mrs. Mosey's class received 3rd place and received a certificate and monetary prize. We are fortunate to have so many talented writers in our 4th grade class that two from our school were selected. Here are a few photos from the day Sofia and Macy received their awards.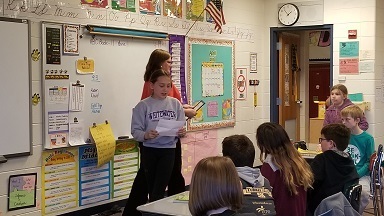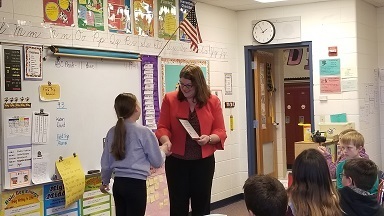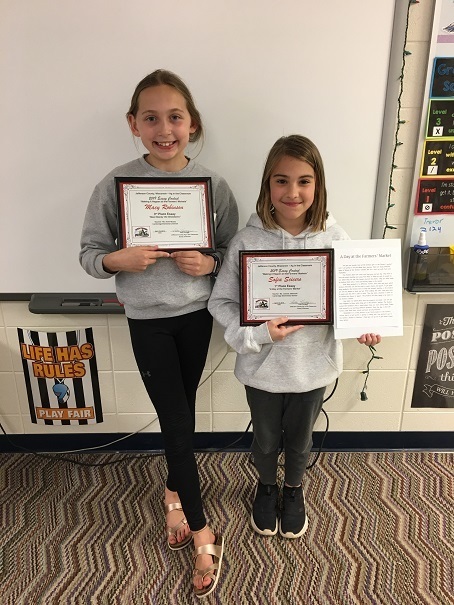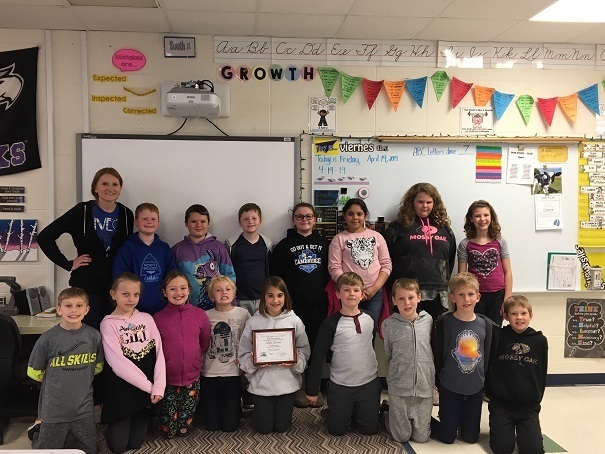 Mrs. Bell's AM-4K enjoying milk/snack break in their new Bunny ears.

CES had a wonderful framed Art Show and Sale Tuesday evening. The student's art looks amazing and when you add a frame AWESOME!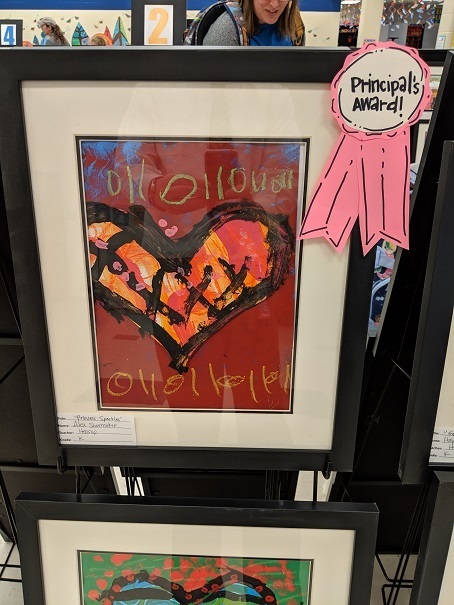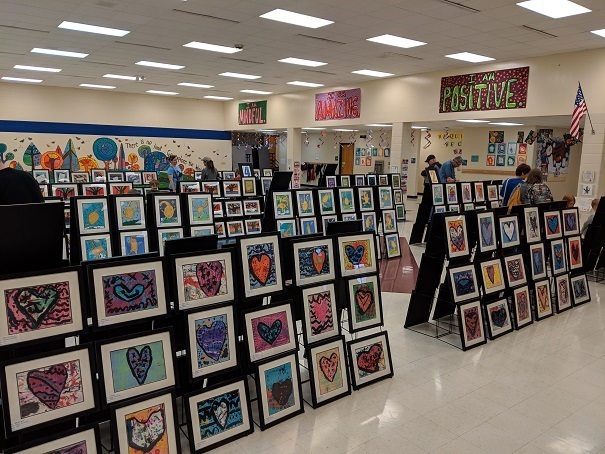 Our 5th graders recently took the Cambridge Council's Knights of Columbus Math and Spelling Tests. For Math there was a 3-way tie for First Place among Thomas Carlson, Carter Rosenberg, and Daniel Swain. Alyssa Gottschalk took Second Place. For the Spelling Test Aiden Nordstrom took First Place and Thomas Carlson took Second Place. When these students moved on to the Diocese Level testing in Sauk City, Daniel Swain took First Place for Math and Aiden Nordstrom took Third Place for Spelling. Daniel Swain moved on to the State Level testing in Wisconsin Rapids where he took Third Place for Math. Way to go everyone, well done. #gobluejayssdc

The CES "Green Team" has been busy this year working on recycling as much of the lunch waste as possible. From left to right are Allison Hammons, Ana Lothe, Oliver Miller, Tanner Furseth, Mason Medley, Addison Shechter, Vivienne Eckerman, Landon Hill-Houk, Kinsley Johnson, Wren Timp, Aurora Sullivan, Lucy Grauerholz, Anna Belle Dunston, Kailyn Holzhueter, Paisley Lemon, Lillyeth Gonzalez, Alyssa Breunig, Kimmie Roidt, Alonya Kessler, Wyatt Beattie, Luke Marren, Mr. Holt, Mrs. Helgestad, Mrs. Bamlett, Mrs. Long, Mrs. Abel, Adrianna Calame, Dakota Eagen, and Mrs. Overhouse.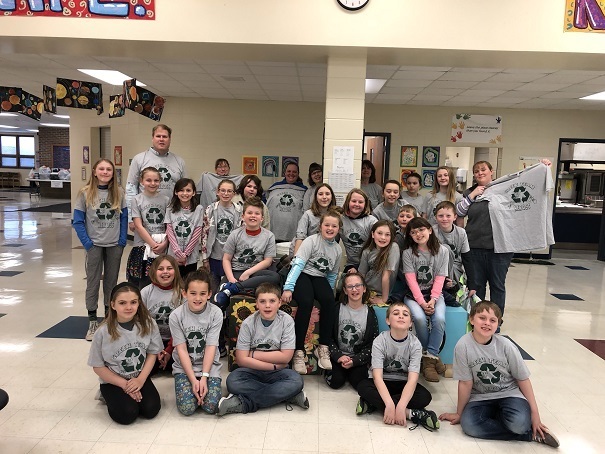 Our March character trait was Perseverance: "Doing something despite difficulty or delay in achieving success". The following students were Award recipients for their perseverance during March: Ben Marchant & Easton Bernhardt from A.M. 4K and Ashton Thayer, Brilee Yach, Jacey Peter, Lottie Marsh, Sawyer Harrison, Michael Kinney, Hawkins Olson, Aiden Williams, Gus Mitchell, Jude Brown, Annilee Legge, Marley Marsh, Leslie Zimmerman, Emmet Maddocks, Taylor Strohbusch, Carter Rosenberg, Dani Olson, Bryce Rahn, Ari Buss, and Owain Nelles. Nice job working hard on your goals.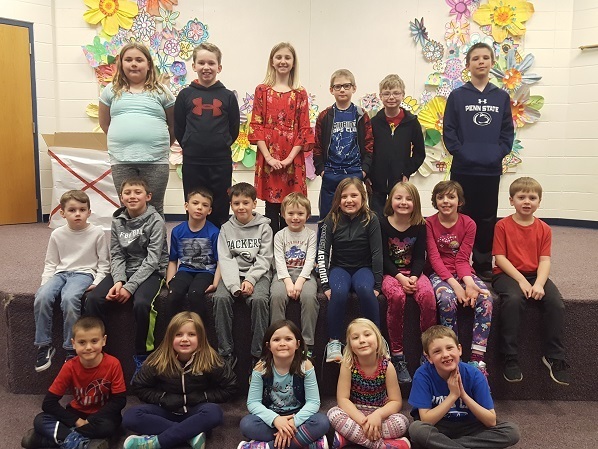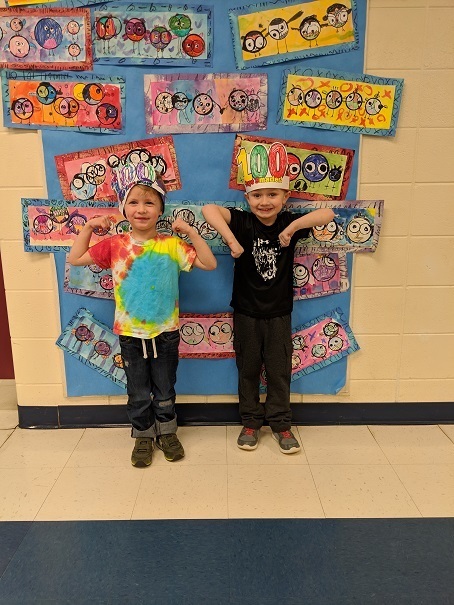 Our 4Kers are once again collecting food donations for our local food pantry. Please consider sending in a donation with your elementary student tomorrow or Friday and the 4K will be happy to collect it from their classrooms. Thank you in advance for your donations. As you can see they are off to a great start.